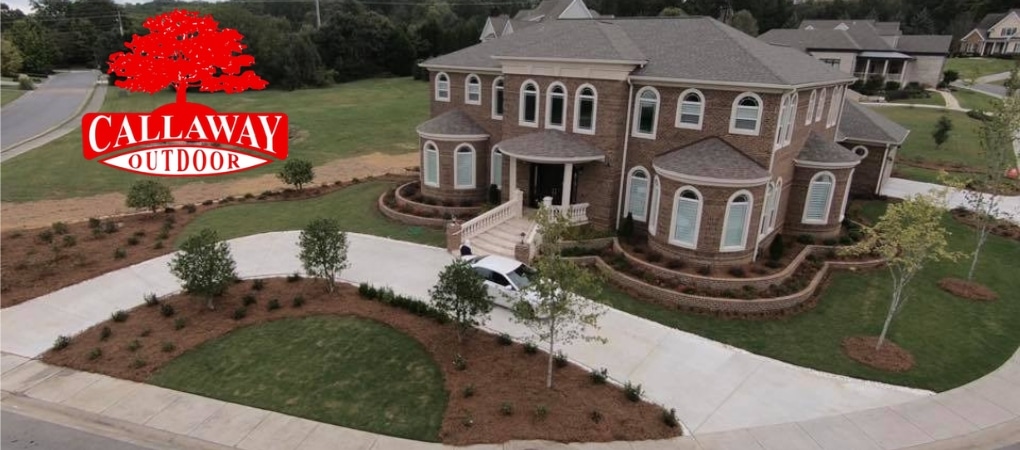 Dalton GA Lawn and Landscape Reviews
Thank you for considering us.
We know you are about to make a large investment in your property and we want to be there with you every step of the way.
Here some of the kind things some of our current and past clients were nice enough to say about us.  We really appreciate them and hope you can be our next raving client.
Please let us know how we can make that happen.
Callaway Outdoor Reviews On Facebook

Callaway Outdoor worked on my dad's house and they did a phenomenal job! The entire crew is very professional and their work is amazing! Very pleased with the landscape work that they did and the light work! Highly recommend them!
Asil Abu-hadba | Facebook Review

Sun up to sun down until the job is done, that's dedication to customer service!

Holly Clark Vickery | Facebook Review

I own a lawn care company Champion Green so I am around a good bit. So I have seen a lot of Callaway's work and they have done work for my customers. He's even done my maintenance on my landscape. I am very proud to give 5 stars because his work deserves it! You will not be disappointed!
David Carlile | Facebook Review

The Callaway Team just finished installing our fire pit, and it's exactly what we wanted. Drew went out of his way to make sure we were happy, and that everything was perfect. I would definitely use Callaway Outdoors again for future projects, and recommend them to anyone!
Andrew Croy | Facebook Review

Drew and his team always exceed our expectations, I highly recommend them, and will definitely be using them again!
Chris Aleman | Facebook Review

Drew and company just worked on my front planter garden they trimmed, pulled weeds sprayed weed killer, and layed mulch down, looks great. Very happy with the job that was done. Real good guys, very personable give em a call!! You'll be glad you did..
Isaac Whaley | Facebook Review

Great job and great people! Look forward to having you do more work in the future!

Heidi Bowen | Facebook Review

Top notch company. Drew and his crew are landscaping magicians.
Chris Hyde | Facebook Review
Our Landscape Service Reviews On Google

Callaway Outdoors worked on my dad's house and they did a phenomenal job! The entire crew is very professional, honest, and hard-working! Highly recommend using them!
Asil Abuhadba | Google Review

Very pleased with their work!!
Brenda Davis | Google Review

Best landscape company in Northwest Georgia.
Bill McKeown | Google Review

We have used Callaway for over two years now for our lawn/landscape maintenance and we couldn't be happier! They are truly great people to work with and they really know their stuff. Having a contractor that can do any and everything makes our lives so much easier.
If by chance you need something that they don't handle, they will recommend a reputable company who can. That's one thing we love about them.
Jennifer Keller | Google Review
Contact Your Local Lawn Service
Our lawn and landscape services include lawn mowing, spring and fall cleanups, leaf removal, mulch and pine straw installation, decorative rock installation, and other similar lawn and garden services.