Chatsworth Location Service Area
Callaway Outdoor has been growing ever since we cut our first lawn way back in 1999.  We cannot believe how fast the years have passed and cannot thank each and everyone of our clients for helping us get to where we are today.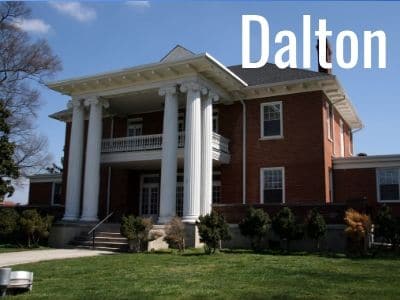 Chatsworth, GA Location
From our Dalton, GA location we serve Catoosa, Whitfield, Murray , and Gordon County Georgia.
Serving Dalton GA And Nearby
We are forever grateful to the city of Chatsworth for being so receptive to our small, local business as we started on our journey to become know as the best lawn and landscape service in the area.  20 years later and we are no where near done and the support has not stopped either!
We have had the pleasure of performing landscaping services for the Chatsworth police department as well as Chatsworth City Hall.
The overwhelming majority of the work we perform is for homeowners and small business in and near Dalton and Chatsworth, Georgia.
Landscaping Chatsworth GA
Lawn Care and Landscaping Services
View all our are lawn and landscape services in more detail by visiting services page. He are some quick highlights of the services offered by Callaway Outdoor in the Greater Dalton, GA area,
Lawn Care – From lawn mowing to fertilization and weed control and aerations. We offer everything you need to keep your lawn looking its best!
Landscaping – From installing fresh mulch to pruning and leaf removals. Let us whip it into shape so you can be proud of every day when you return from work!
Landscape Design – We design and install landscapes as well as remove outdated and overgrown landscapes. 3D and CAD landscape designers on staff.
Irrigation Systems – We design and install irrigation systems to keep your lawn green all summer long! We also repair irrigation systems even if we did not install it.
Landscape Lighting – Let our outdoor lighting specialists make your home the envy of the neighborhood every time the sun goes down. That's every day!
Grading and Excavating – We have a fleet of skid steers, excavators, and bulldozers to handle any and all of your grading and excavating needs.
Erosion Control – This is not just for new construction! If you have drainage issues on your property we can fix it before the situation gets any worse and more expensive to repair.
Request Your Consultation: