Decorative Concrete
We design and install stamped concrete and overlays.
When you are wanting one company to handle all of your outdoor needs, Callaway Outdoor is a name to trust. We have 30+ years of experience and it shows not only with the quality of our work, but with our customer service and customer experience as a whole.
We focus on keeping great communication with our clients all of the way through the process. We do big jobs and small jobs.
Call us to see if we are the right service for your lawn, landscape, or hardscape needs today.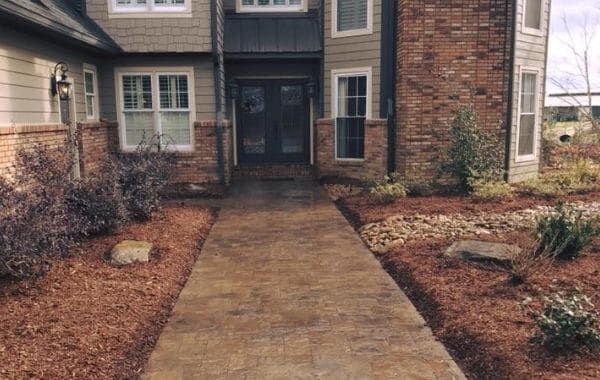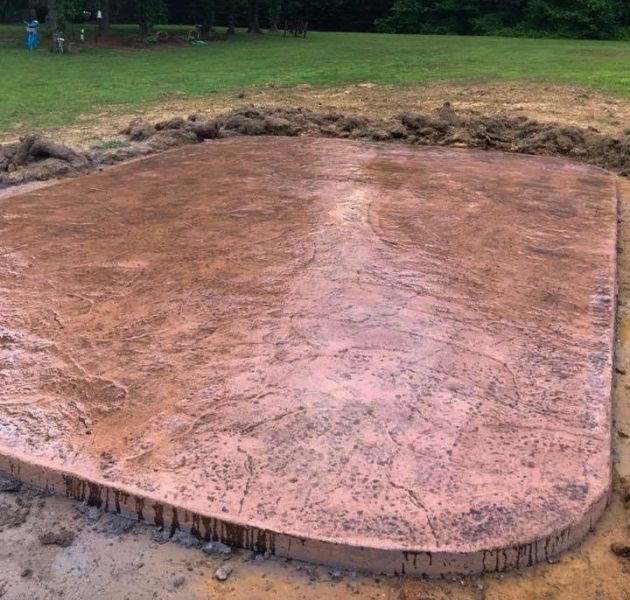 The concrete slab pictured above was installed by Callaway Outdoor.  Before the concrete was allowed to set, we stamped the pattern into it and dyed it too.
Stamped Concrete
Callaway Outdoor offers a variety of different stamped concrete patterns to make your patio, pool deck, driveway etc. go from dreary to beautiful. This process starts with fresh concrete. After the concrete has been poured then we take stamps with the design that was selected and press it into the concrete. We can turn that wet gray concrete patio or concrete driveway into a visual thing of beauty by choosing from a variety of concrete colors & concrete textures and patterns. As realistic as slate, flagstone, old brick, natural stone, wood, etc. Stamped concrete can take the place of plain concrete for your concrete pool deck, driveway, patio & sidewalks. Today's concrete is all about adding color and design for a high end look at a budget price. So if you are considering a stamped concrete patio, concrete driveway or decorative concrete pool deck for your outdoor living, give us a call and one of our experienced, friendly designers will work with you along the way to completion.

Stamped Overlays
Stamped Overlays are applied 1/4-3/8 of an inch thickness over existing stable concrete surfaces. Stamped Overlays can be Stamped, Colored, Scored & Textured to look like Natural Stone, Slate & Granite. This can be done without the expense of removing your existing concrete. So you can turn ordinary concrete into exciting Stamped & Textured finishes. Available in many colors & whatever your imagination can dream up. Stamped Overlays are non-skid, low maintenance & have incredible surface strength qualities. So enhance that drab concrete around your home with " Stamped Overlays" & turn your home into an Aura of Beauty!
Spray Texture and Concrete Knockdown Finish
A spray texture (knockdown finish) on concrete is not dissimilar to the knockdown finishes common on drywall. It involves a cement-based material that is dispensed by hopper gun, applied with spatter brush, or in some cases screeded, troweled and textured with rollers or stamping tools. The textured material is "knocked down" with a trowel shortly after application, when the material is partially but not totally dry, to level the high points. This produces a more uniform, less-rough surface that is comfortable to the barefoot while providing resistance to slip. Using the knockdown method to apply an overlay gives visual appeal to otherwise gray or aged concrete by adding color and texture. The finish makes the surface cooler on hot summer days.


Acid Stained Concrete
Staining concrete creates a luxurious richness that can't be achieved by any other coloring medium. Rather than produce a solid, opaque effect like paint, stains permeate the concrete to infuse it with luminous, translucent tones that vary depending on the surface they are applied to and the application techniques used. The results can mimic everything from polished marble to tanned leather to natural stone or even stained wood. Both types of stain can be applied to new or old and plain or integrally colored concrete. They are especially effective for revitalizing dull, lackluster surfaces. Because they penetrate the concrete surface, most stains have excellent UV stability and wear resistance, permitting their use on interior or exterior concrete. Applications range from walkways and patios to family room floors and kitchen counter tops. They can also be applied to vertical surfaces such as walls or fireplace surrounds.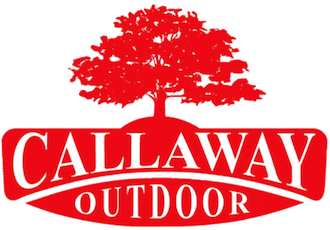 Specializing in high-end residential and commercial design/build projects.
While still offering all of the common lawn care services such as lawn mowing and lawn treatment programs and landscaping services such as mulching and pruning.
We do big jobs.
We do small jobs.
We do all jobs right the first time!
And we would love to make you our next satisfied customer.
Request Your Concrete Quote: