Retaining Wall Installers
Callaway Outdoor is certified by the GSWCC and a member of the ICPI.  We are a contractor you can trust to build you a wall that will last a lifetime.
No matter what material or the purpose of your retaining wall, we have already performed a similar job and learned all of the ins and outs to ensure your project is a huge success.
It doesn't matter to us if your wall needs to be 2 blocks tall or 30 blocks tall, 5 feet long or 150 feet long, or if it is in fact going to actually be retaining anything or not!
Callaway Outdoor is certified by the GSWCC and is also a member of the Interlocking Concrete Pavement Institute.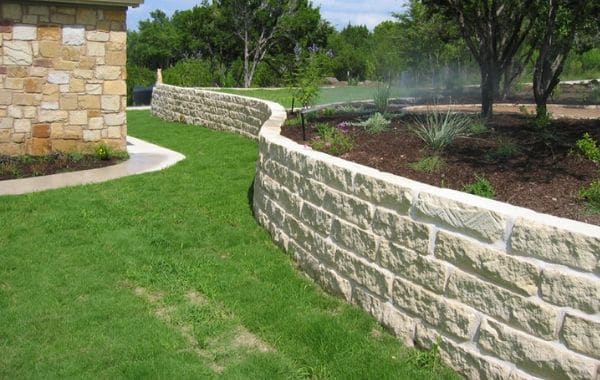 The retaining wall pictured above was installed by Callaway Outdoor along with the landscaping above and irrigation system.
Manufacturer Block Design and Installation
We design and build retaining walls of all sizes and sorts from fun to functional and on residential and commercial properties. Our walls are built to last! Call us for a free consultation today.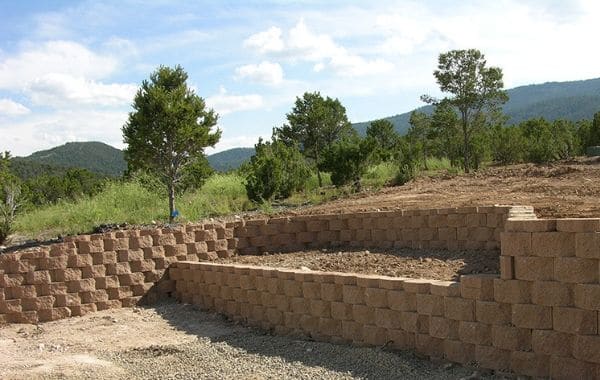 Pictured above is a tiered retaining wall being installed by Callaway Outdoor that is still under construction.
Retaining Wall Construction
It all starts with a proper base.  Once again, Callaway Outdoor has all of the tools needed to install a retaining wall properly.  We first excavate the foundation of the wall and get it completely level.
Next we compact the foundation to ensure solid footing.  If drainage is needed behind the wall, or geogrid is needed to reinforce the wall, we have you covered there too.
Every block is placed with care and checked for level in every direction.  Caps are cut to perfection to give it that really professional look once complete.
We do also work with natural rocks and other materials, not just manufactured block.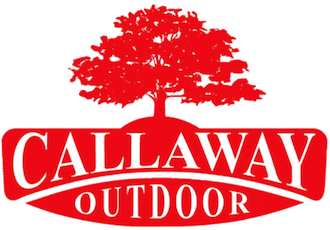 Specializing in high-end residential and commercial design/build projects.
While still offering all of the common lawn care services such as lawn mowing and lawn treatment programs and landscaping services such as mulching and pruning.
We do big jobs.
We do small jobs.
We do all jobs right the first time!
And we would love to make you our next satisfied customer.
Request Your Retaining Wall Quote: