Lawn Aeration
We aerate and over seed lawns to keep them thick, healthy, and full of young grass plants.  Even if you treat your lawn every year, aerating is still recommended. We can aerate and not over seed if desired.
To keep your lawn looking its best, it is recommend to aerate 1x per year. In the fall yields the best results as this is when the roots are growing most actively, but this is a beneficial service no matter when it is done.
Why Aerate My Lawn?
The process of core aerating your lawn pulls 'plugs' from your lawn's soil surface.  These 'core plugs' are 3″-4″ in length and 1″ in diameter.  Water and fertilizer easily follows into these holes where the root system can dive deep to retrieve the nutrients within.  The process also loosens the soil which makes it easier for your lawn's root system to expand.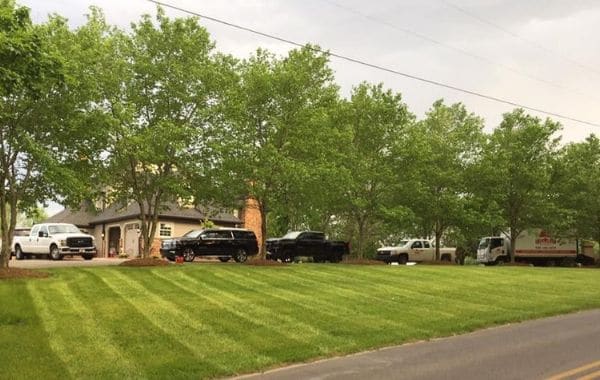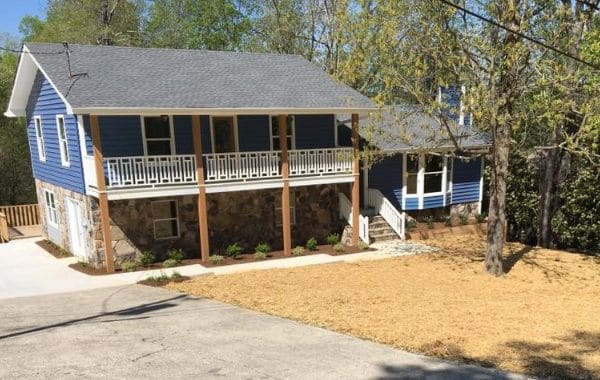 Grass Seed Services
It is a very common practice to 'overseed' a lawn after a core aeration service.  Overseeding is a term used to describe sowing additional grass seed in an already established lawn.
Grass plants get old like any other living organism.  It is recommend to overseed every 3-5 years simply to introduce young, healthy grass plants into you lawn.
We can also spot seed problem areas in your lawn, and dethatching is also often another turf renovation service to consider.  We can help you to determine what overseeding method will yeild the best results for your lawn's unique needs.
If you are in need of established grass very quickly, please consider sod instead of growing new grass from grass seed.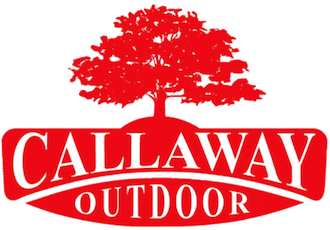 Specializing in high-end residential and commercial design/build projects.
While still offering all of the common lawn care services such as lawn mowing and lawn treatment programs and landscaping services such as mulching and pruning.
We do big jobs.
We do small jobs.
We do all jobs right the first time!
And we would love to make you our next satisfied customer.
Request Your Aeration Quote: