Lawn Fertilization
Our grass fertilizer service will supply your lawn with the nutrients it needs to thrive in the appropriate amounts at the right time of year.  Proper fertilization is honestly a bit of a science.
Callaway Outdoor has been treating lawns for years and our results speak for themselves.  We would love to show you by performing our service on your lawn.
We utilize a combination of synthetic fertilizer and micro-organisms to deliver a well-rounded treatment that will be easily accessible to your lawn's root system.  Many of our treatments utilize time-released coatings that slowly deliver the nutrients over an extended period of time to not cause quick growth spurts that are not only annoying, but are also not good for the long-term health of your turf.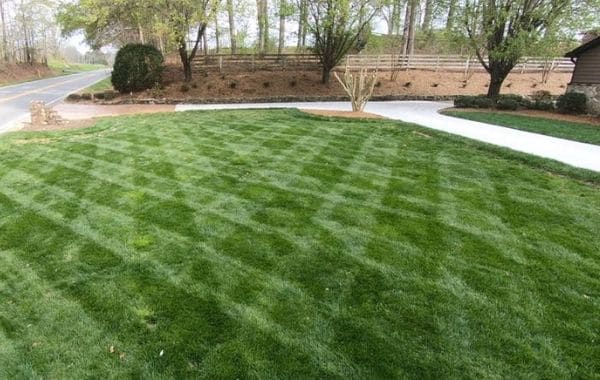 Healthy Lawns By Callaway Outdoor
Our lawn care program delivers results! We will keep your grass healthy and free of weeds. Call us today and let's get your lawn whipped back into shape quickly!
Our lawn care program delivers nutrients to your turf in the right amounts at the right time of the year. We also are able to control all weeds. Some weeds are harder to control then others and may require multiple applications to get them under control.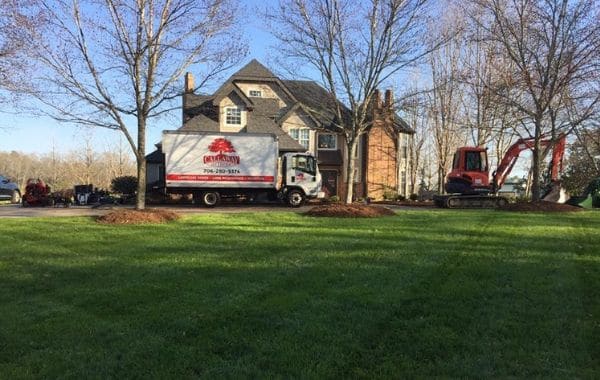 Weed Control For Lawns
A lawn treatment program is not complete if nothing is done to address those pesky weeds!
Our technicians are properly trained and licensed to apply the products we use on your lawn.  In fact, they have to attend approved training several times throughout the year to keep their license active.
This means they are constantly being educated by accredited sources to ensure they are well aware of all rules, regulations, and safety measures.  It also informs them of any new products that could possibly do a better job than the products we are currently using.
Weed-Free Thick Green Turf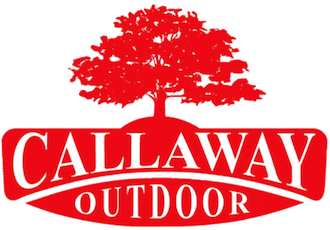 Specializing in high-end residential and commercial design/build projects.
While still offering all of the common lawn care services such as lawn mowing and lawn treatment programs and landscaping services such as mulching and pruning.
We do big jobs.
We do small jobs.
We do all jobs right the first time!
And we would love to make you our next satisfied customer.
Request Your Lawn Care Quote: