Company Information
Callaway Outdoor
We are professional landscapers!
Business Name: Callaway Outdoor
Callaway Outdoor offers residential and commercial landscape services and outdoor design/build services in Northwest Georgia and the Chattanooga and Cleveland, TN areas.
The primary counties we service include Fannin County, GA, Floyd County, GA, Gordon County, GA, Polk County, TN, and Bradley County, TN.
Customer Service: +1-706-280-9374
Email: drew@callawayoutdoor.net
Locations:
935 Inman St E, Cleveland, TN 37311
5339 US-76, Chatsworth, GA 30705
Hours:
Monday: 7:00 AM–8:00 PM
Tuesday: 7:00 AM–8:00 PM
Wednesday: 7:00 AM–8:00 PM
Thursday: 7:00 AM–8:00 PM
Friday: 7:00 AM–8:00 PM
Saturday: 7:00 AM–8:00 PM
Sunday: Closed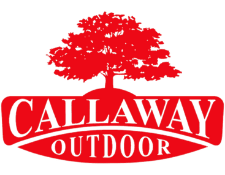 Business Registry Info
View our business info on the Georgia Secretary Of State's website, Callaway Outdoor LLC.
NAICS Code: Construction
Control Number: 15066059