Outdoor and Landscape Lighting
Brighten up that landscape with some professional landscape lighting. The proper lighting can make a good landscape great! We would love to show you all of the options we have available.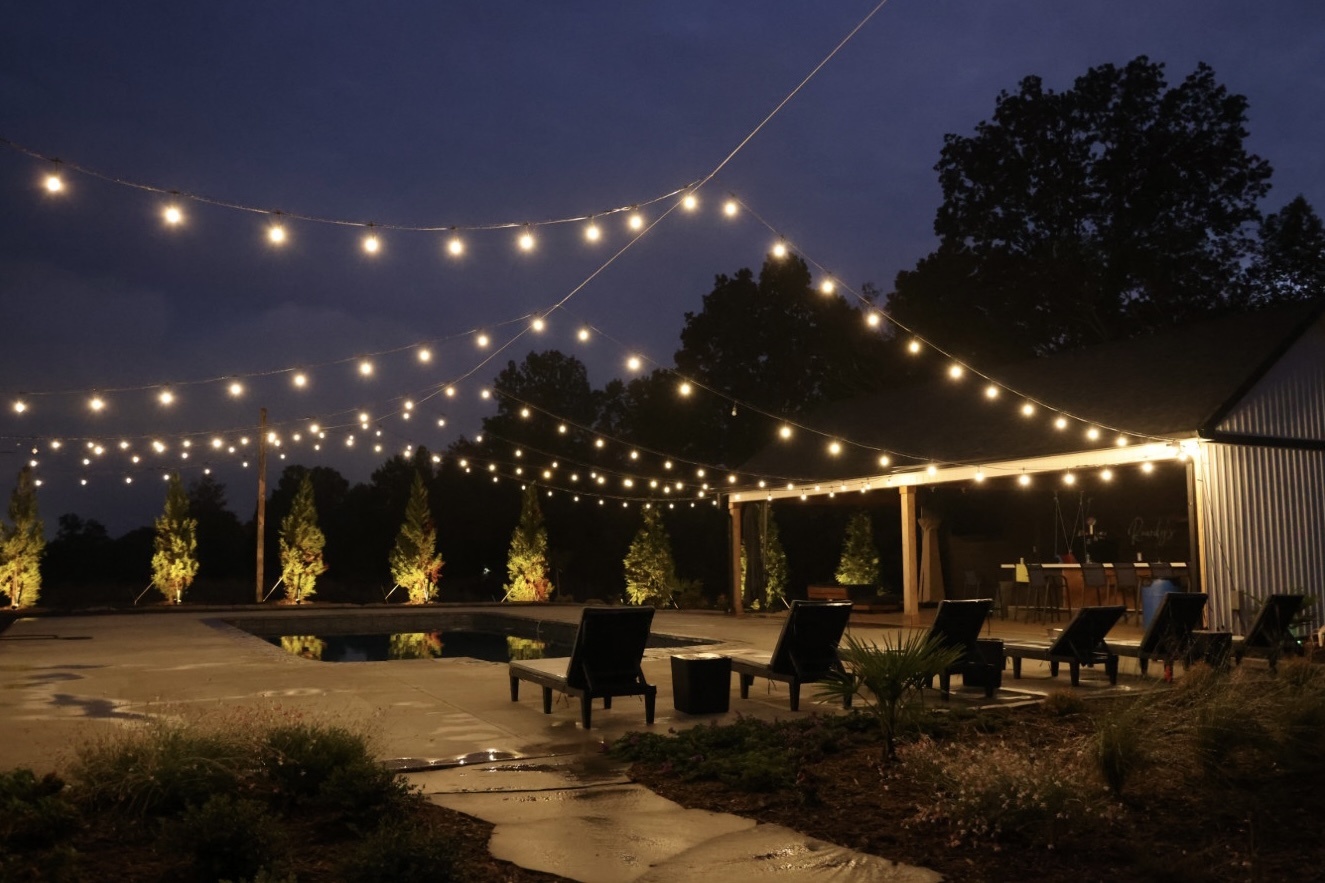 Custom Designed Architectural & Landscape Lighting
Your home and landscaping should stand out from the crowd. We have the knowledge and experience to design and install the perfect amount of lighting to fit your exact needs. We are dedicated to providing quality lighting services to our clients.
Transforming your space with the magic of well-placed lighting is our specialty at Callaway Outdoor. Whether it's turning a house into a warm and inviting home or enhancing the allure of a business, we excel in creating customized landscape lighting solutions that speak volumes.
Our Approach: We don't stop at simply installing fixtures. We take a comprehensive approach that involves our experienced team and seasoned designers. We prioritize understanding your unique lighting needs and preferences, ensuring that the solutions we provide are tailored to your vision.
Quality and Sustainability: Our commitment to excellence is reflected in our choice of high-quality materials and energy-efficient technology. Every installation we undertake is built to last, maintaining its style and functionality over the years. With Callaway Outdoor, you not only get beautiful lighting but also long-term reliability and energy efficiency.
Landscape Lighting Expertise: Whether you're in need of landscape lighting installation for a new LED system or seeking to upgrade your current setup, Callaway Outoor is your top choice. Our reputation as the highest-rated outdoor landscape lighting company in the region speaks to our dedication to quality and customer satisfaction.
Experience the transformative power of lighting with Callaway Outdoor. Let us illuminate your world, making your space more inviting, stylish, and energy-efficient. Contact us today to discuss your lighting needs and discover why we're the preferred choice for Blue Ridge lighting solutions.
TYPES OF LIGHTING FOR YOUR LANDSCAPE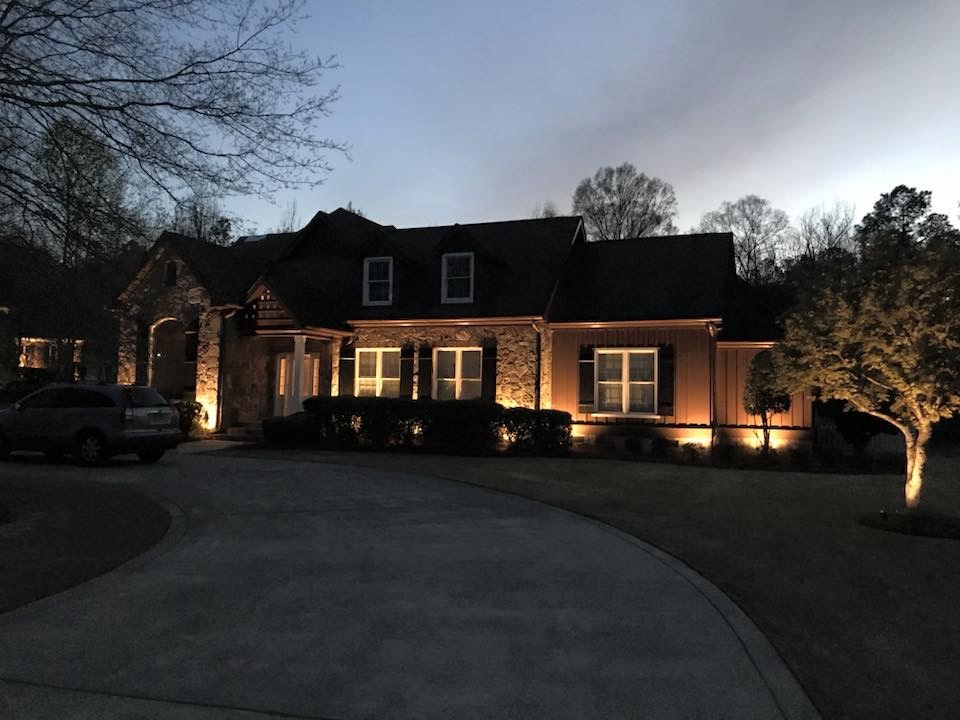 Architectural Lighting


Your home should stand out from the crowd. We carefully select each light to match your home's exterior.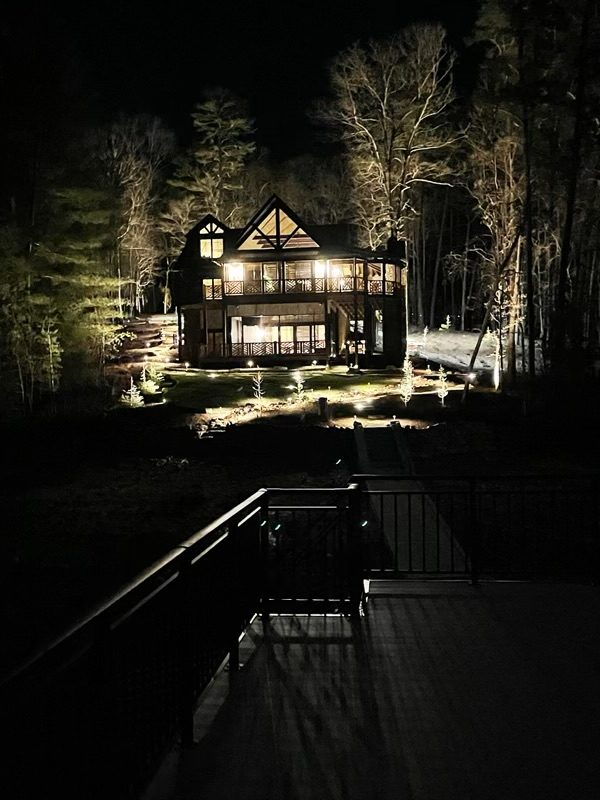 Landscape Lighting


Your landscaping shouldn't disappear at night. Let us help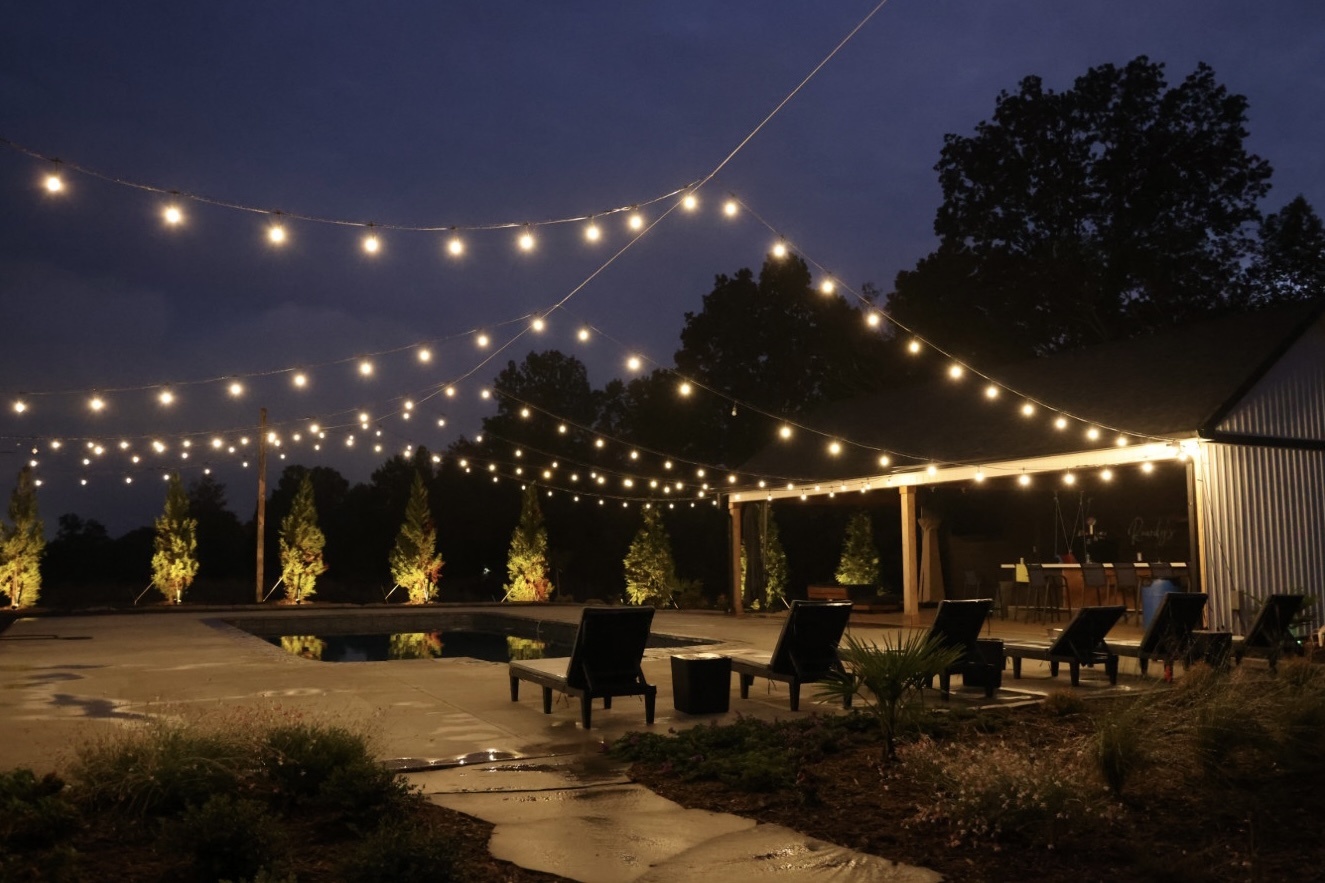 String Lighting


String lights add the right touch to your outdoor space.
We proudly service Dalton, Chatsworth, Blue Ridge, Blairsville, Morganton, Hiawassee, Ellijay Georgia, and surrounding areas. Counties: Gilmer County, Fannin County, Union County, Murray, Whitfield, and Towns County in Georgia.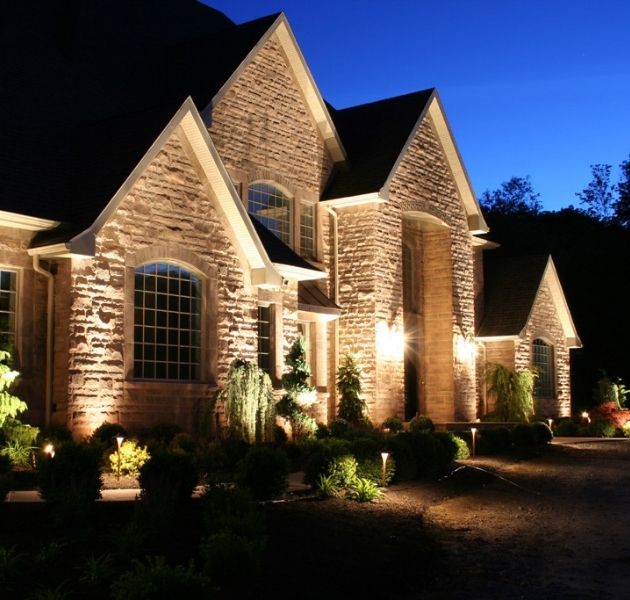 Enjoy Your Landscape After The Sun Goes Down
Outdoor landscape lighting has become quite popular throughout all of North Georgia and Southeast Tennessee.
There are so many types of effects Callaway Outdoor creates with our night lighting packages. From path/walkway lighting to wall sconces, uplighting and downlighting, to highlighting a specific tree or plant specimens or areas of your home.
Using materials like brass and copper is recommended for extra flair. We only use low-voltage lighting systems to ensure the safety of children and pets near our outdoor lights and to keep your energy use to a minimum.
We Also Install Outdoor Audio!
What could possibly complement your new outdoor lighting better than weather-proof speakers integrated into your landscape?
You can save a lot of money by having us perform both services at once!
Our outdoor audio capabilities include completely hiding all wiring and also have wireless speakers available if needed. There is a wide variety of speakers to choose from ranging from the design/look of the speakers to decibel and bass levels they can achieve. If you don't want to see the speakers, there are even options for that too!
Contact our landscape design team today!!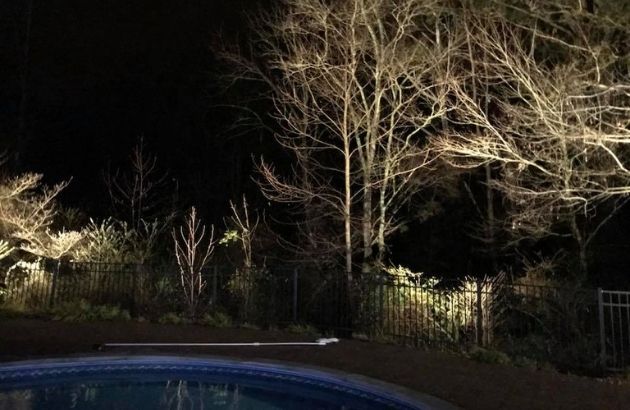 Schedule Your Landscape Lighting Consultation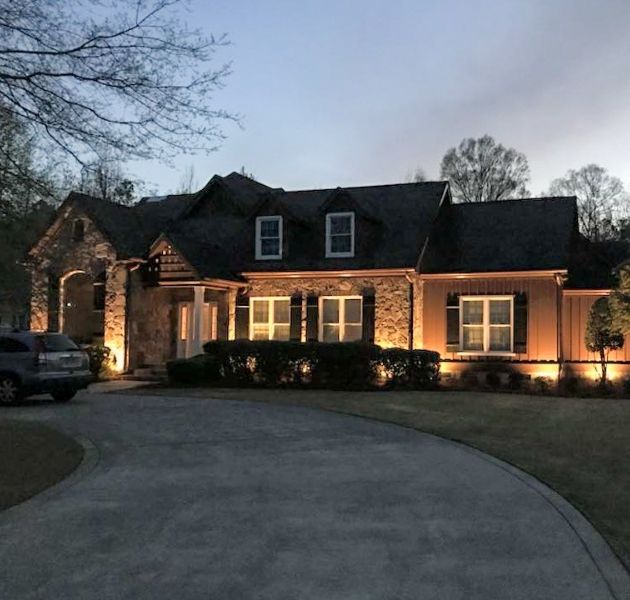 Outdoor Lighting Adds Value To Your Property as well as Security
Outdoor lighting not only makes your home more beautiful but adds security and safety too. Let Callaway Outdoor light up your nightlife!
If you're in need of outdoor lighting specialists, look no further than us! We install lights from Atlanta, GA and Cleveland, TN.
Does the this image remind you of something you would see in Better Homes & Garden Magazine? It certainly would make a great article! Believe it or not, Callaway Outdoor installed the landscape lighting pictured along with all of the landscape and hardscape features. We even built the pergola!
We're Outdoor Lighting Experts
Like everything we do at Callaway Outdoor when we install lights, we do it right the first time!
If you are new to outdoor lighting or audio, schedule your consultation with Drew Callaway and let a local professional get you up to speed quickly and answer any questions you may have.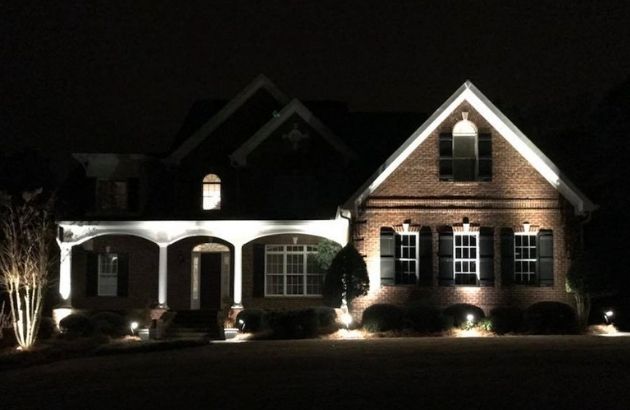 Call (706) 280-9374 For Outdoor Lighting and Audio