Lawn Care Service
Residential and commercial lawn mowing services. Every mowing service includes mowing, trimming, edging, and clean up.
Our lawn care/lawn maintenance services are limited to Dalton and Chatsworth, GA.  We are primarily a design/build landscape contractor company.  Thanks for understanding.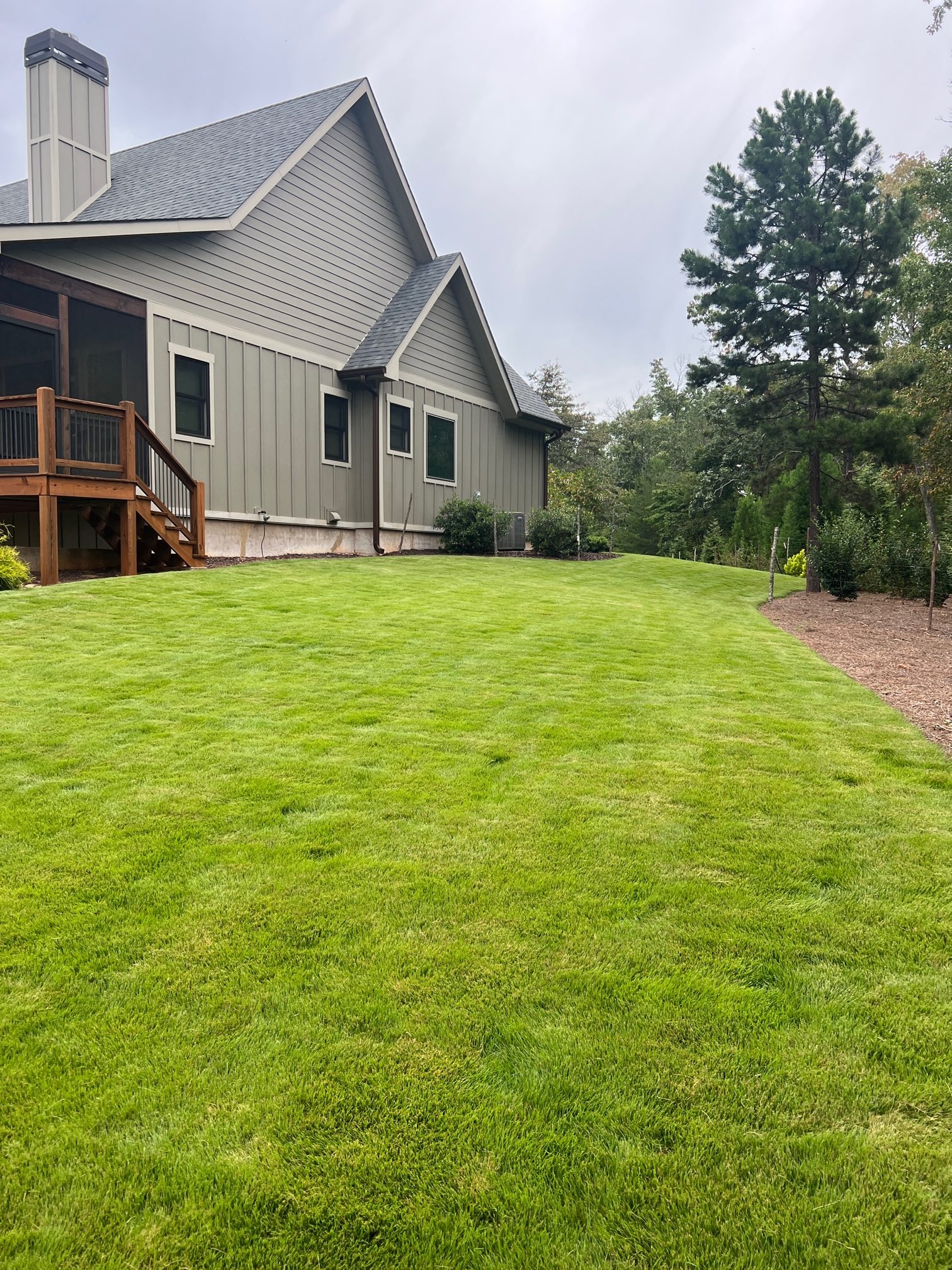 Hire Us To Mow Your Grass
We are lawn care professionals servicing Dalton and Chatsworth GA.
We don't leave a lawn after performing a mowing service until all the grass is cut, trimmed, edged, and blown off the pavement and out of beds to leave it looking its best.
Free estimates for lawn mowing are provided upon request!
We Can Do Much More Than Mow!
We mow a lot of grass just like a lot of other lawn care and landscaping companies do. If you are just looking for a mowing service, we are more than happy to take care of that for you.
A lot of our clients really appreciate that we provide them with a reliable, very reasonably priced mowing service, but also that we are able to perform any of the other lawn and landscape needs they may have.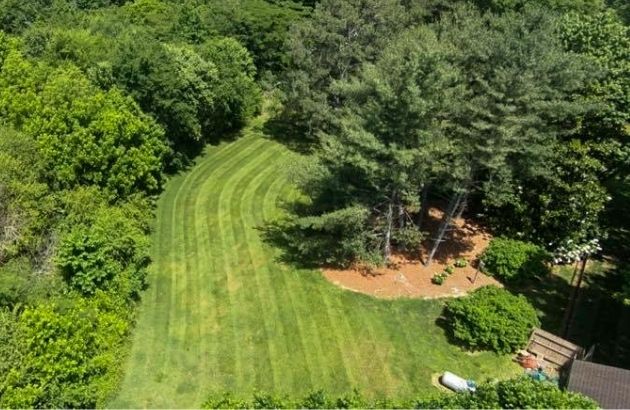 Schedule Your Lawn Mowing Estimate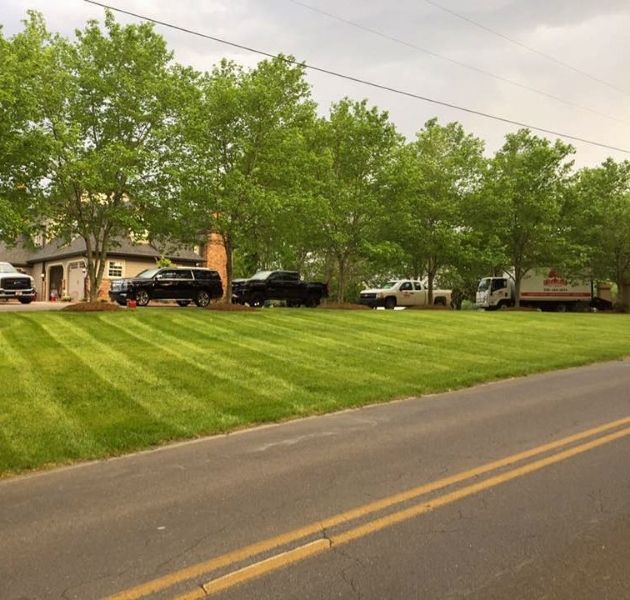 Professional Weekly Lawn Maintenance
When you hire Callaway Outdoor to mow your lawn, just can expect professional quality service each and every time. Your lawn will be cut to the proper height and any areas which the mowers cannot reach will be trimmed out at the same height as the grass was cut.
All defined edges such as concrete borders and landscape bed edges will be edged to give them that crisp, defined look. Before we leave we make sure to clean up all of the grass clippings so your lawn looks it's absolute best.
A well maintained lawn is the perfect compliment to a great landscape…and we can help with that too!!
Residential and Commercial Services
We mow big and small residential yards and the same goes for commercial properties.
We are able to mow lawns of all types and sizes!
If you want to work with a reliable company that is local to the Georgia-Tennessee area, then look no further than Callaway Outdoor!
How much is lawn mowing?
Contact us for your free lawn mowing estimate.
We'd love to provide you with a no-obligation quote for your consideration!
Call us for immediate service or request a lawn mowing quote online.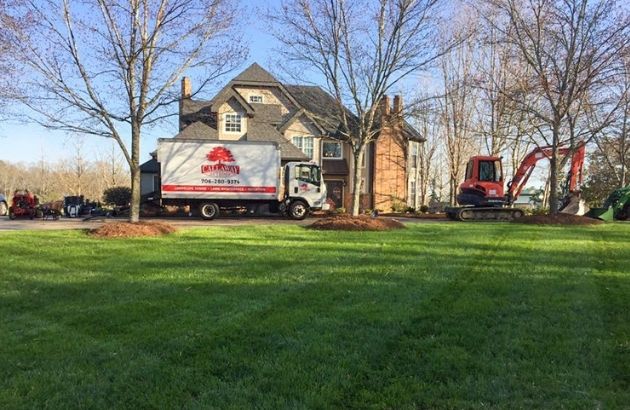 Call (706) 280-9374 For Lawn Mowing Service