Callaway Outdoor Excels In Landscape Design
We enjoy lawn care and landscaping in general, but the reason Drew Callaway started Callaway Outdoor was to offer his landscape design skills to the local communities. Tap into Drew Callaway's 20+ years of designing landscapes!
Ask us for references – we are happy to connect you to clients that have used our landscape design service in the past. Our service areas: Dalton, Chatsworth, Ellijay, Blue Ridge, Blairsville, and Hiawassee GA
Phone consultations are free. On-site visits requiring drawings start at $250 depending on the scope. Any pre-payment for design work will be deducted from your project's total cost.
Some Of Our Latest Designs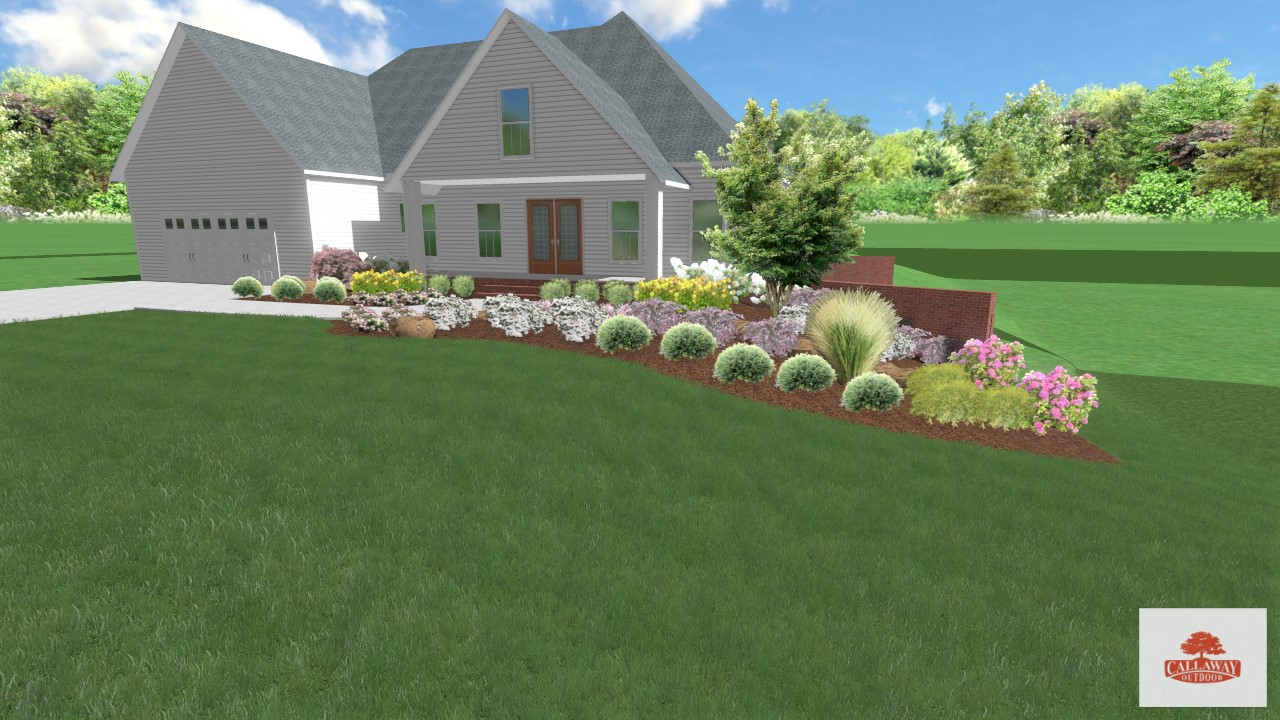 We Perform Landscape Projects Of All Sizes
Whether you want a complete make-over for your outdoor space or just freshening up your existing landscape, Callaway Outdoor will deliver a gorgeous renovation to your home with the use of countless varieties and species of plants, trees, shrubs, and flowers.
If you are unsure of the services you need or you just want to know what we could do with your existing landscape, feel free to contact us. We are happy to share our ideas for your landscape with you!
Let's Create A Plan Then Execute Your Landscape
Design and installation focus on both the art of landscape planning of your property and the unique design of elements and plants within it.
At Callaway Outdoor, we are focused on creating designs that go above and beyond our clients' expectations. We want to turn your dreams into reality.
Callaway Outdoor creates some of the most beautiful 3D designs in the area. We only select plants that will thrive in this region and that are best suited for your landscape's characteristics.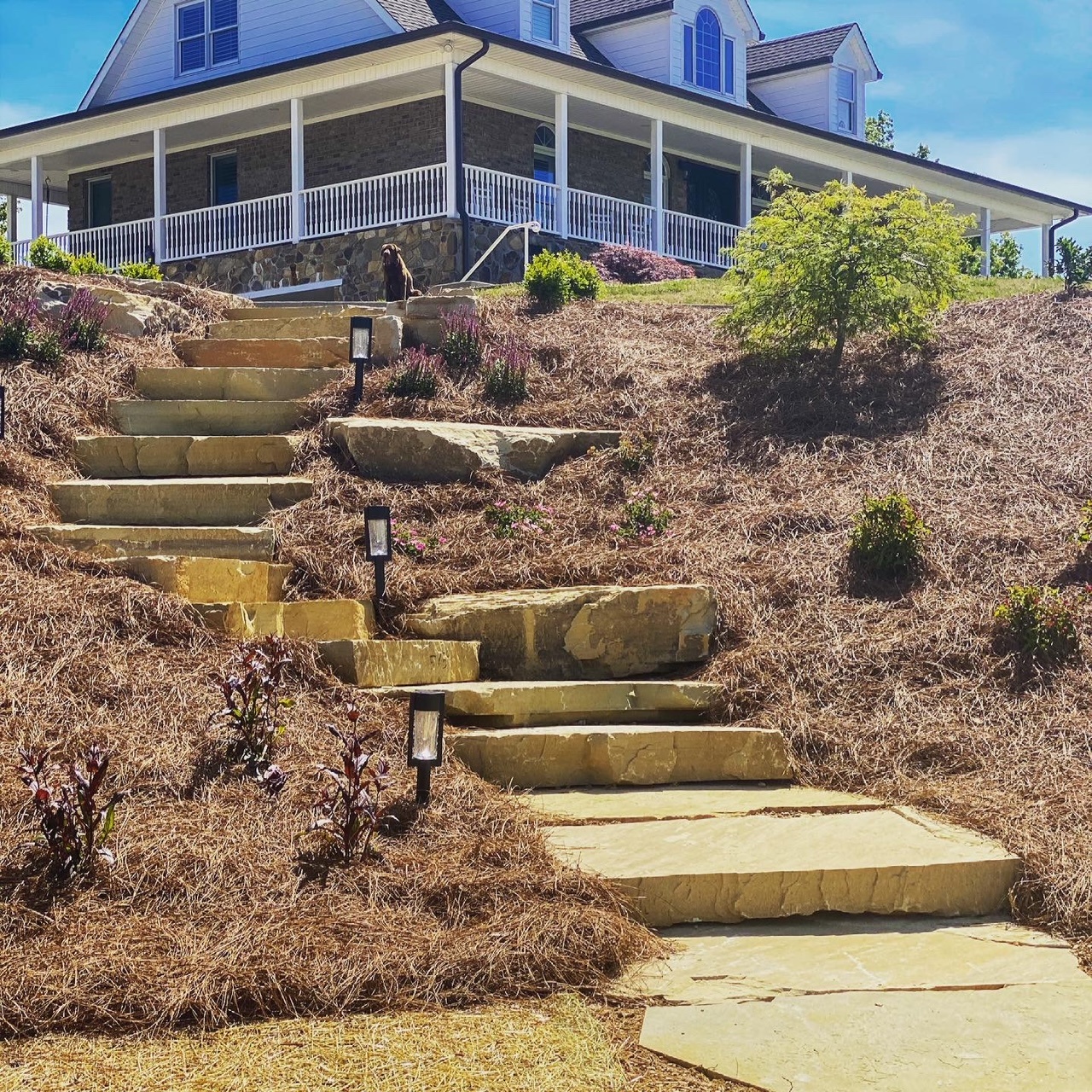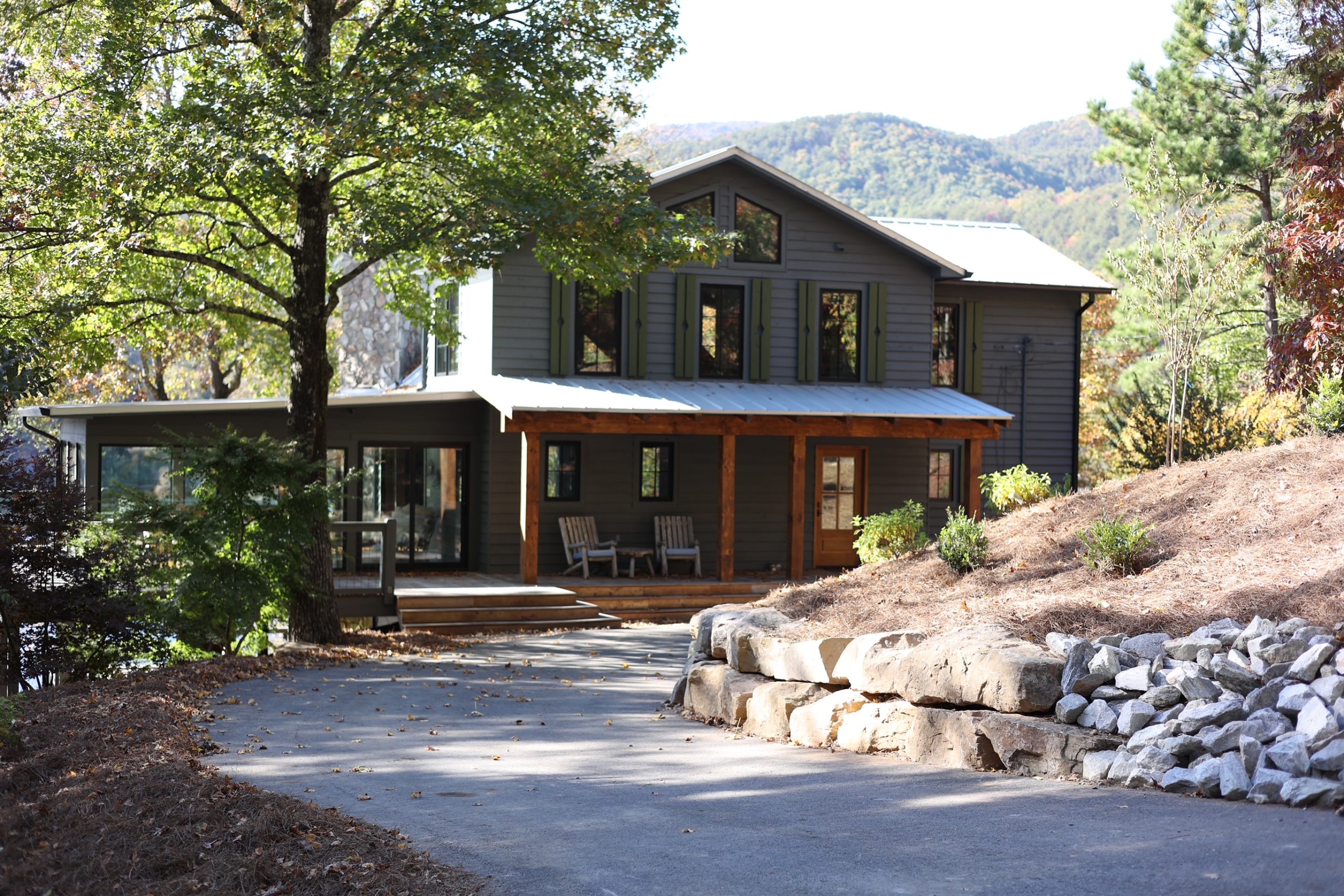 Features Of Our Landscape Design Service
On-site consultations
Conceptual master plans
Photographic image designs
3D renderings
Perspective drawings
Detailed construction drawings
Patio and garden designs
Complete or partial renovation
Edible landscape and organic garden design
Historic garden renovation
Selection and installation of garden/patio furniture, garden sculpture, and other accessories
Endless possibilities!
Things We Incorporate Into Our Landscape Designs
Complete implementation of the design plans
Hardscape (patios, walkways, & retaining walls)
River Rock and flagstone installation
Woodwork (decks, arbors, gazebos, pavilions, & fences)
Water features
Landscape irrigation
Outdoor lighting
Outdoor speakers
Artificial turf golf putting greens
Seasonal color (annual flowers)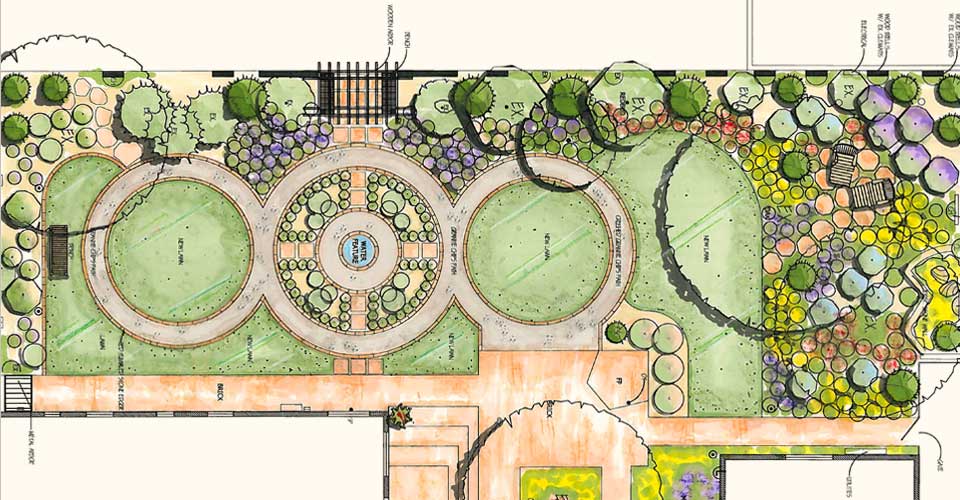 Schedule Your Landscape Design Consultation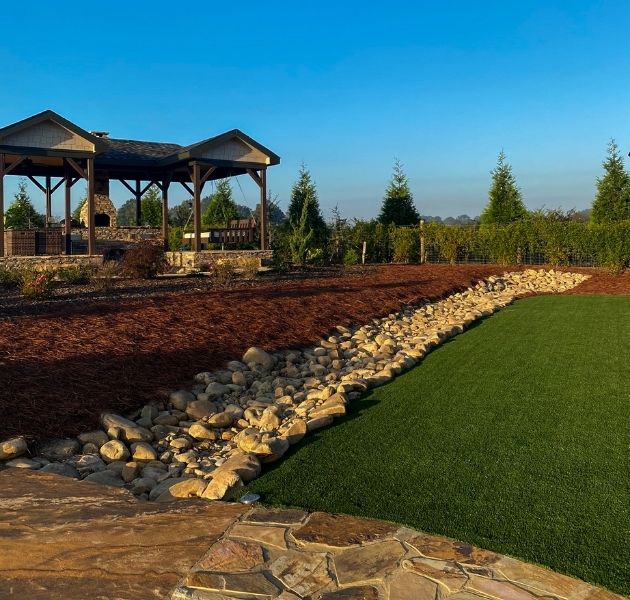 We Have The Experience To Make Your Dream Landscape Into A Reality
Every landscape we design includes a detailed plant list and estimated material needs.  Also, we can incorporate retaining walls, pavers, stamped concrete, water features, landscape lighting, and more. We celebrated 20 years in business on March 17, 2019.
You can rest assured that your landscape project will not be our first! We have thousands of completed jobs to date. Our in-house professional designers can turn your ideas into reality. And if you are not exactly sure what you want, we are more than happy to offer suggestions and recommendations. The only thing that really matters to us at the end of the day is that you are 100% completely satisfied.
Let's Talk About Your Landscape Project
Landscape Design is our passion.
Callaway Outdoor offers all aspects of residential and commercial landscape design, construction, and maintenance.
We tailor all of our services to meet the needs, desires, and budgets of our clients.
As always, free free to contact us and schedule your landscape design consultation with Drew Callaway.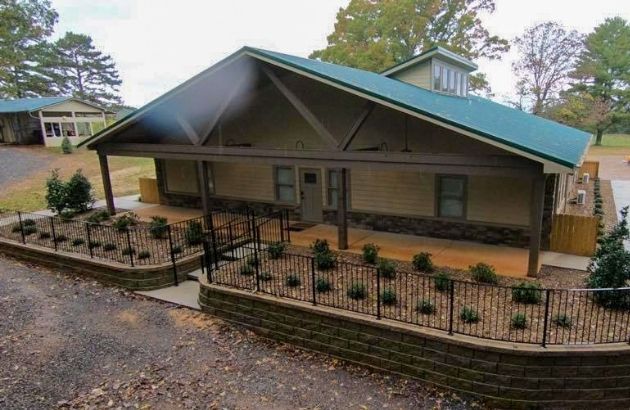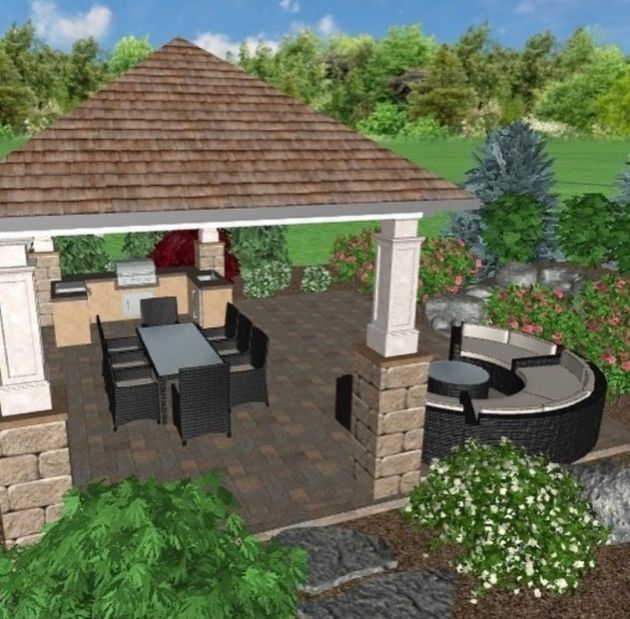 We Design Outdoor Living Spaces Too!
Along with incorporating all of the plant material you desire and natural ascents such as landscape boulders, we also design outdoor living spaces.
Imagine your new landscape that includes a fire pit, sitting area, deck, pergolas, and more.  We even design fully functional outdoor kitchens perfect for entertaining all of your guests.
The sky is truly the limit at Callaway Outdoor!
Call (706) 280-9374 For Landscape Design