Creating Unique Outdoor Patios
At Callaway Outdoor, we specialize in bringing your dream outdoor patioto life, turning your backyard vision into a reality. Our patio designs are thoughtfully created to complement your existing landscape, providing a functional and inviting space for outdoor living. Additionally, we take pride in crafting stunning walkways that not only enhance the beauty of your landscape but also ensure its continued well-being.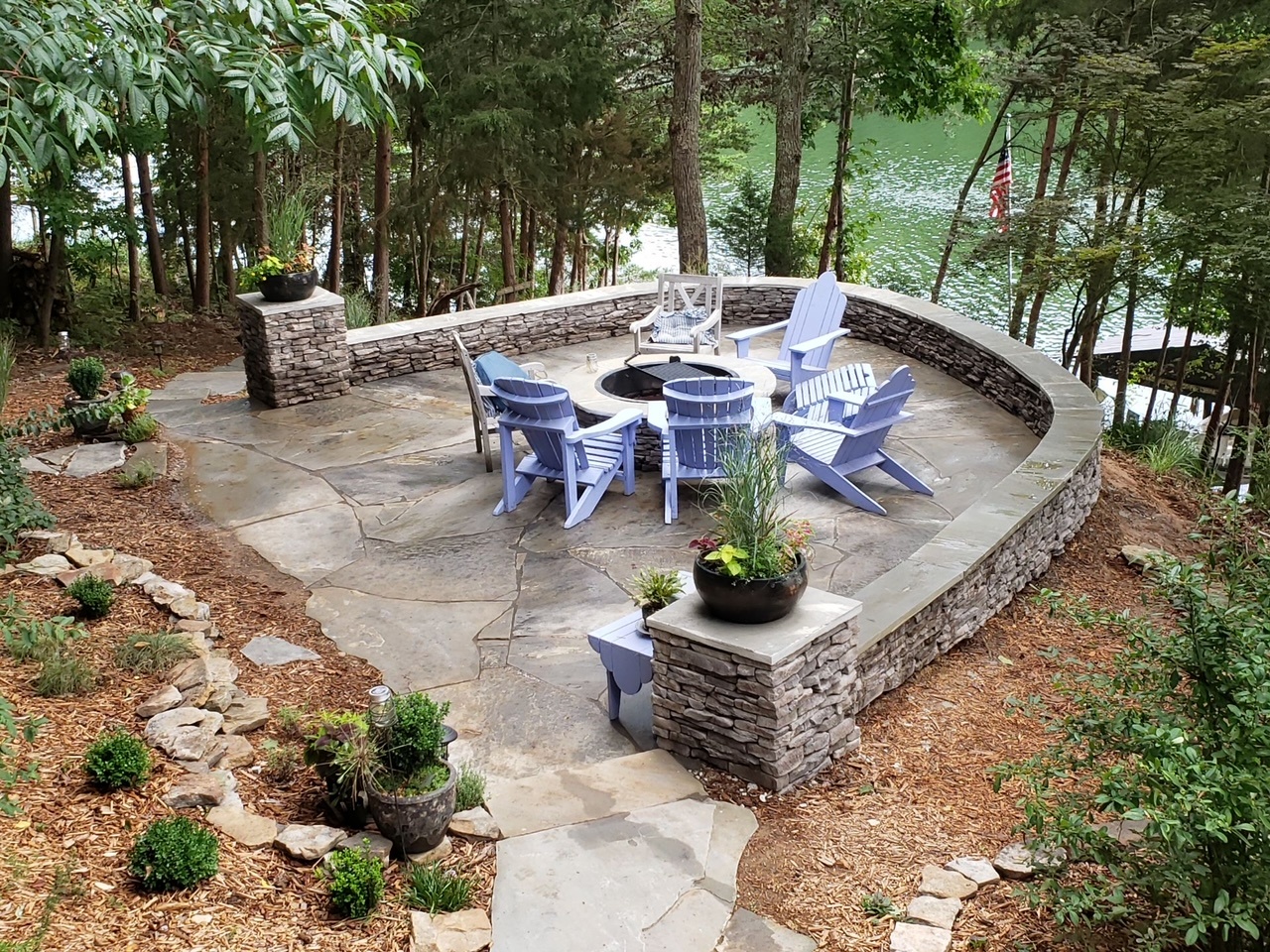 Unlock Your Dream Patio With Callaway Outdoor
At Callaway Outdoor, trust our professionals to create your dream patio space, ranging from fire pit areas to custom-designed outdoor kitchens. If you cherish the crispness of fall and winter air but prefer not to brave the chill, we specialize in designing and building outdoor fireplaces and fire pits that seamlessly blend with your landscape. Whatever your unique requirements for outdoor living patios and landscaping, our accomplished designers are here to turn your vision into reality.
IT'S EASY TO GET STARTED!
To get started on the patio of your dreams, just contact us. One of our team members will return your message/call within 30 minutes. We can schedule one of our designers to visit your home and discuss your vision. From there we will provide you with a proposal for how to move forward.
PATIO OPTIONS
Our landscape experts have experience with a wide range of materials to create a custom luxury patio space for your backyard. These include pavers, flagstone, boulders, and concrete. We use Natural stone, boulders, Belgard, Techo-bloc, and Unilock brand pavers with options ranging from classic brick to more premium options. Pavers offer a clean and classy look with plenty of versatility. The range of color options will ensure we can fit precisely to what you and your landscape need. Flagstones offer natural textures and color variation for a refined, rustic, timeless feel.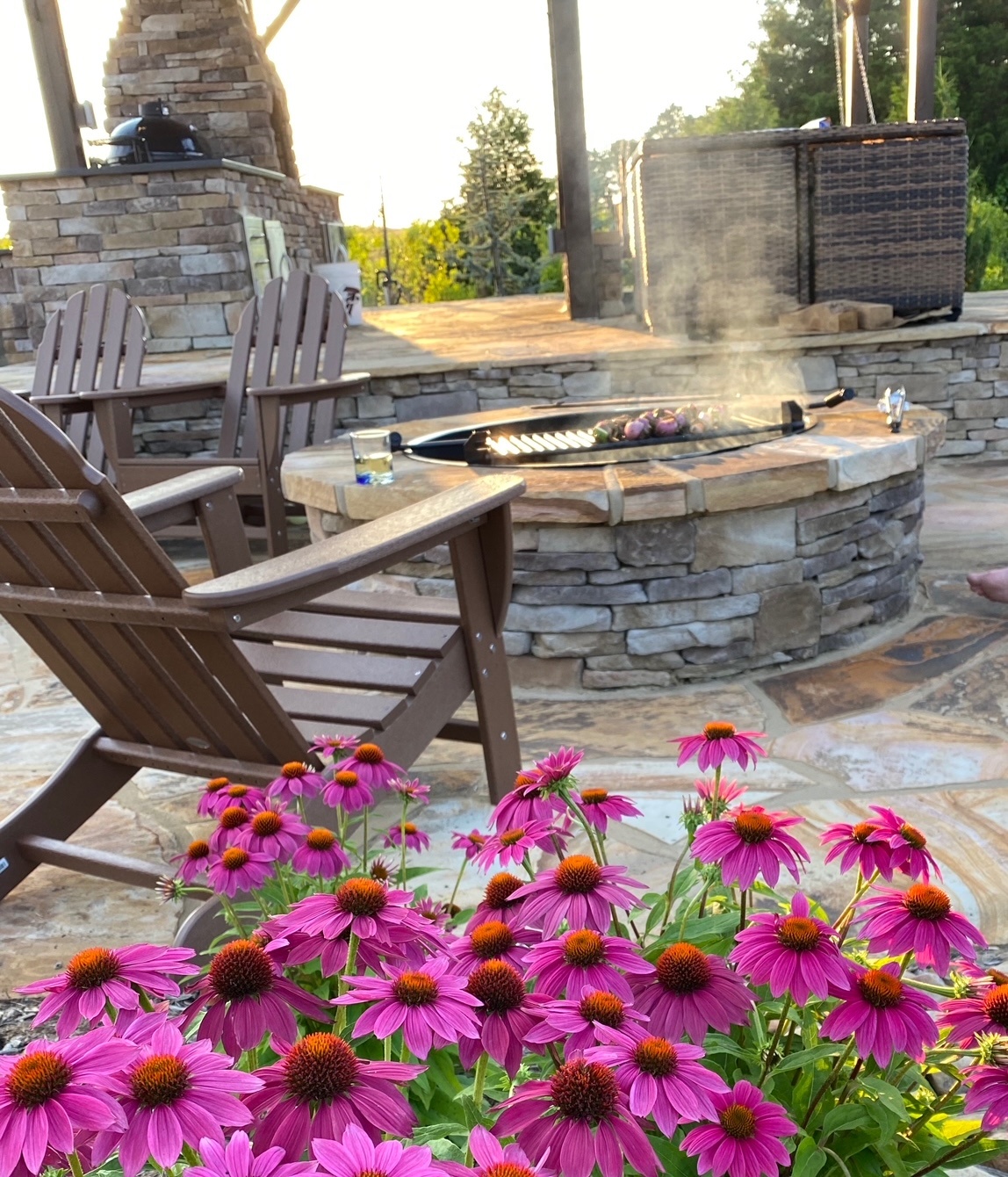 The Advantages of a Patio
Patios are enchanting havens where you can savor your garden and landscape, regardless of its size. A dedicated outdoor living or cooking area encourages you to spend more time in the open air and offers a retreat from the confines of your home. As your local Blue Ridge area patio builders, we understand the key considerations necessary to ensure your patio remains functional even in less-than-ideal weather conditions. Fortunately, in Georgia, a bit of foresight for shade or heating means we can revel in our outdoor spaces for nearly the entire year.
A well-designed patio is an invaluable addition that enhances your home's resale value. When the time comes to sell, it's an extra feature that can significantly boost your home's return on investment. Moreover, patios are built to last a lifetime.
Whether you're in the market for a brand-new patio or dream of revitalizing your current one, we are dedicated to exceeding your expectations. At Callaway, we're committed to turning your patio dreams into a beautiful reality. Contact us today to get started!
Patio Remodeling: Transform Your Outdoor Space
If your patio has seen better days, Callaway is here to breathe new life into it. Our remodeling process begins just like building a new patio, and once we kickstart the project, we'll collaborate closely with you to ensure every detail is expertly handled. We specialize in patio remodeling and have the skills to transform your existing patio into a space you'll truly relish, rejuvenating it to its former glory.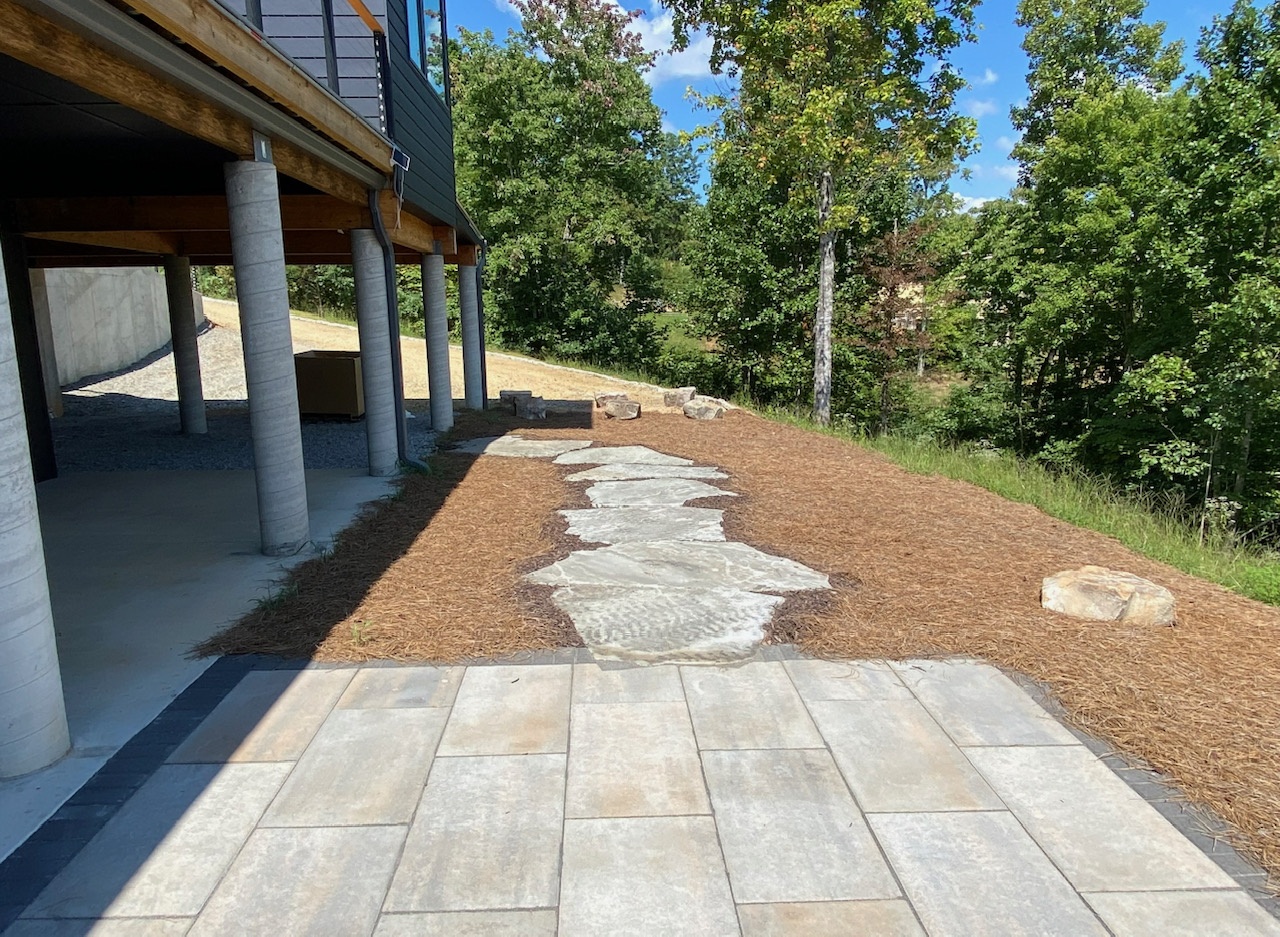 Expanding Your Home's Living Space
Recent years have witnessed a notable shift towards expanding the livable area of homes into the great outdoors. Whether it's the rising trend of tiny houses or the construction of large custom homes, trust the professionals at Callaway Outdoor to build your dream patio for your home. 
Luxury Patios for Enhanced Living
Luxury patios and outdoor living solutions introduce an entirely new dimension to your home. They offer additional value in the form of tranquility, entertainment, and the potential for future financial returns. Elevate your outdoor living experience with Callaway Outdoor and make your patio dreams a reality.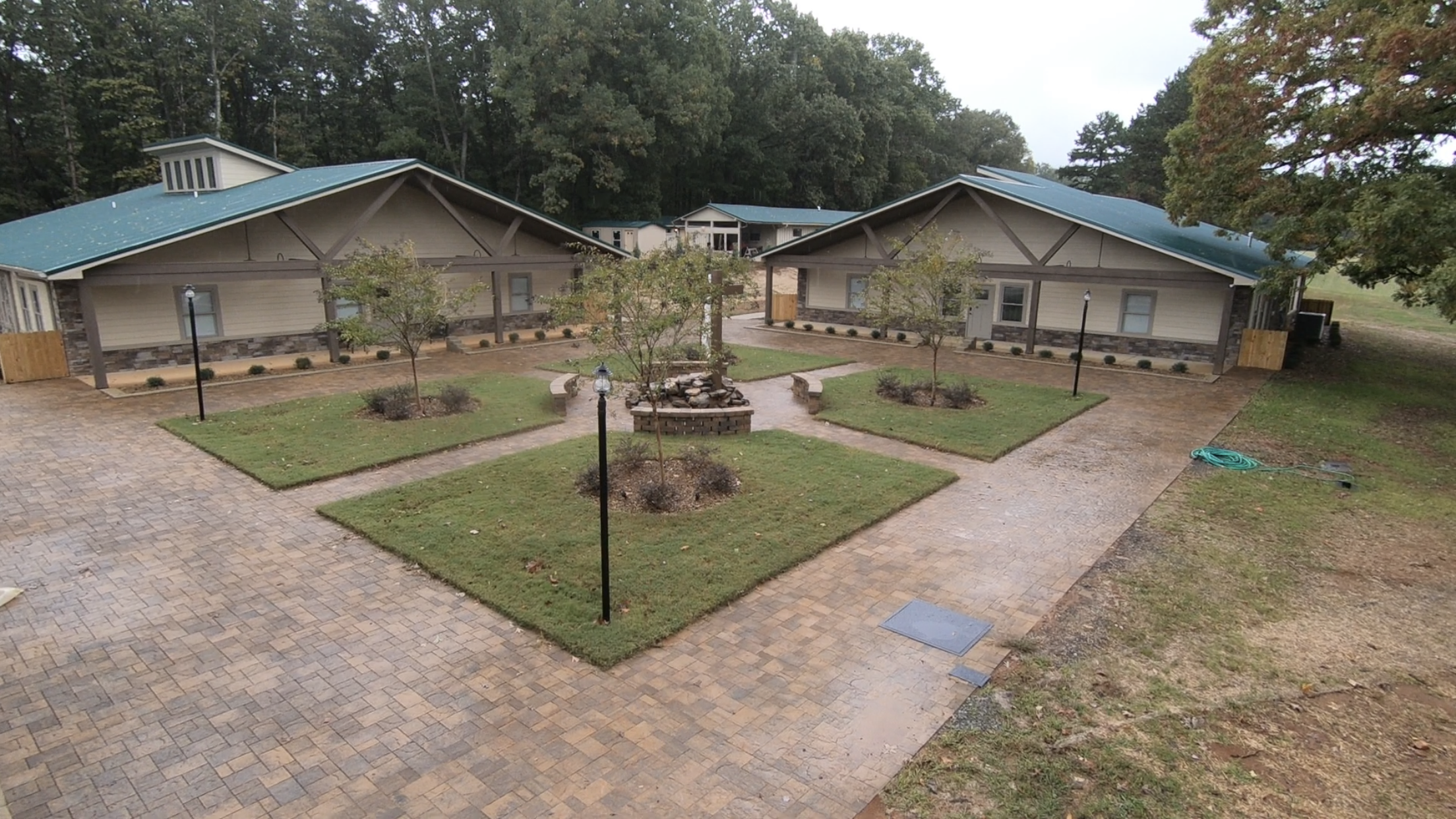 We specialize in: Patios, Fire pits, Retaining walls, Walkways, Steps, Stairs, Water features
We proudly service Ellijay, Blue Ridge, Blairsville, Morganton Georgia, and surrounding areas.
Schedule Your Consultation