Questions and Answers (FAQ)
We did our best to answer the most common questions we receive about our outdoor services. If you still have a question after reading our FAQ, please contact us and ask!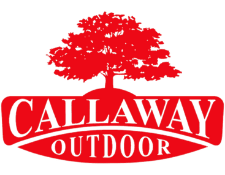 Can you tell me more about what it is like working with Callaway Outdoor in regards to landscape design?
Drew Callaway will meet with you on-site to discuss the goals for your property. We offer designs for an additional fee and the design fee is refunded once Callaway Outdoor starts your project. Callaway Outdoor will make as many revisions to the drawing as needed to ensure client satisfaction.
Are estimates free?
Yes and no. For maintenance services, our estimates come fast and free! If you are wanting an estimate for landscape design, a hardscape project, deck, pergola, and another major landscape improvement service, we do charge a fee because of the time involved in preparing an accurate quote. This fee will be subtracted from your project's total if you choose to hire Callaway Outdoor.
Do you offer lawn fertilization services in-house?
We do not treat the lawns ourselves. We are a landscape company that also offers lawn maintenance services. Many of our customers want to have their lawn treatment service handled by us so we happily coordinate their service with a lawn care company we work with regularly.
Do you offer a 1-time lawn mowing service?
No. We are happy to cut your lawn weekly or as needed though.
How do you invoice for lawn mowing?
We do year-long agreements with lawn mowing service which can include having us also perform also services if you'd like.
Do you clean gutters?
No, we do not clean gutters.
Get Your No Obligation Estimate
Call (706) 280-9374 for Lawn or Landscape Services