Lawn and Landscape Professionals
Proudly serving NW Georgia and SE Tennessee with quality lawn care and landscaping services.
We Make Lawn Care and Landscaping Easy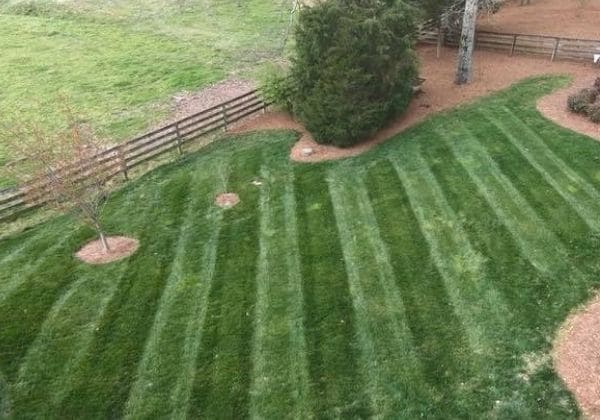 We mow grass, treat weeds in lawns, fertilize turf, provide grass seed and sod services, and remove leaves.
Callaway Outdoor can professionally maintain your lawn for less than you may think!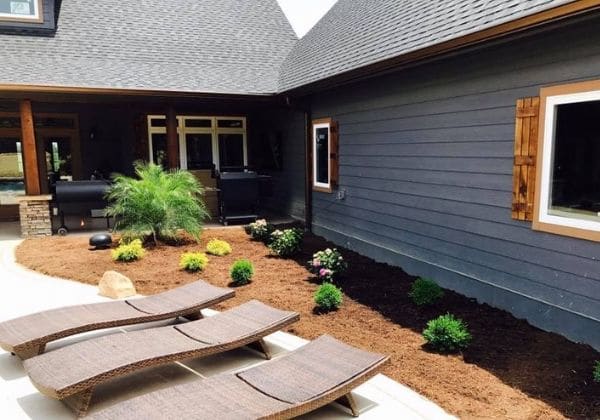 Callaway Outdoor is a true landscape company.  We started off landscaping and added lawn care to handle all of our clients needs.
We offer landscape services including mulching and pruning to complete landscape makeovers.
Design & Install Services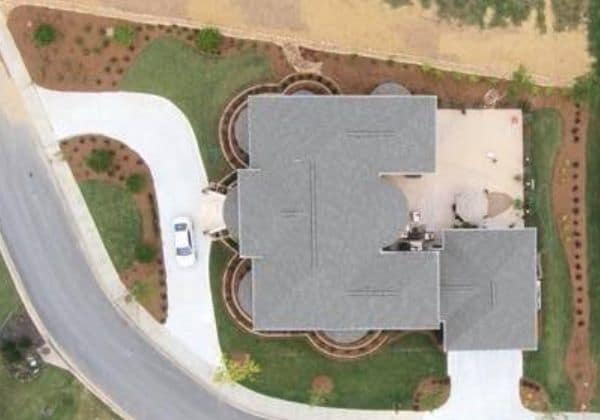 Landscape design is where Callaway Outdoor shines!
All landscape designs created by Callaway Outdoor are personally designed by award-winning landscape designer Drew Callaway, the owner of Callaway Outdoor.
Low-Maintenance Lawns
Artificial turf is a new service added to our suit of lawn and landscape services for 2020 due to high-demand.
Artificial turf is pet and child safe along with being a low-maintenance turf solution.
We can install artificial turf to replace your entire yard, backyard and can even create your very own putting green!
Callaway Outdoor Can Handle Any or All Of Your Outdoor Property Needs
We perform everything from lawn mowing and fertilization and weed control treatments for your lawn to complete landscape design and installation services.  Something that separates us from many other lawn and landscape companies is how diverse our service offerings are.  Callaway Outdoors employs some of the most talented landscape professionals in the state of Georgia and Tennessee and we offer all of their unique skill sets to you.
Over and beyond the more common lawn and landscape services, we also provide services that require more specialized knowledge and large machinary.  We also install and repair irrigation systems, install breathtaking walls, paver patios, and entire outdoor living spaces, perform excavating services, grading, and install landscape lighting.
Our Goal Is To Be Known As The Best Landscape Company In Our Area
We do not take this statement lightly either!  It starts with Mr. Callaway himself, Drew Callaway.  Drew eats, drinks, and breathes landscaping all day long and then dreams about new designs as he sleeps.  This dedication to his craft flows directly to each and every employee on his crews.  Check out the before and after image below to get a better idea of what we are capable of at Callaway Outdoor.
Before and After A Major Landscape Renovation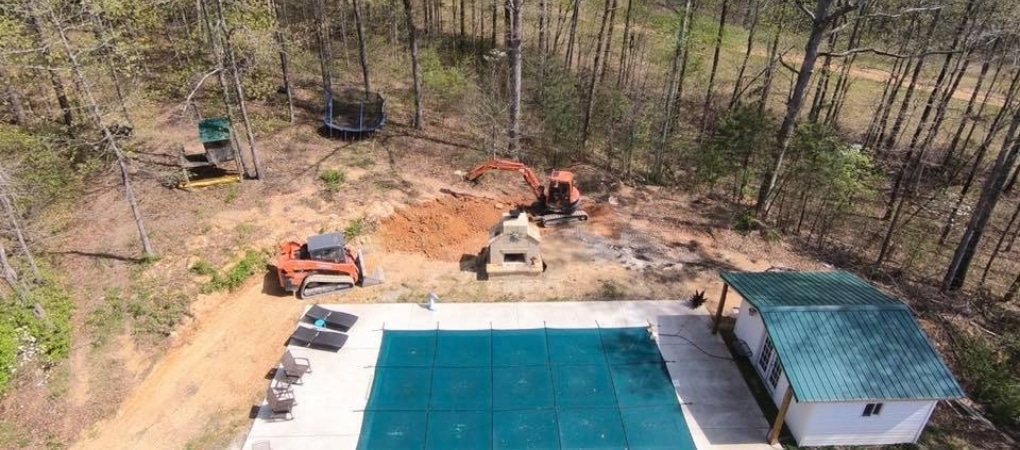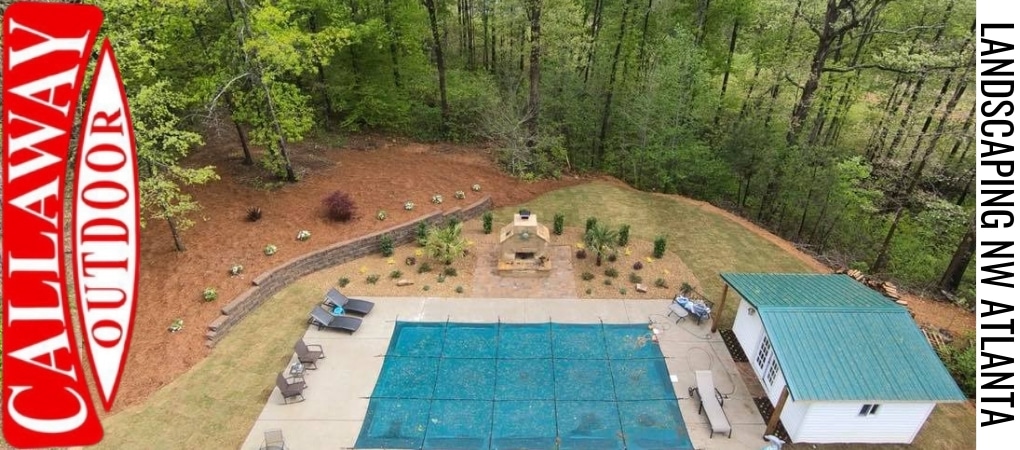 Request Your Quote
All it takes is a text, phone call, email, or form submission to get the ball rolling on your project.
3 Callaway Outdoor Locations To Serve You Better

Southeast Tennessee
Chattanooga/Cleveland, TN
935 Inman Street East, Cleveland, TN 37311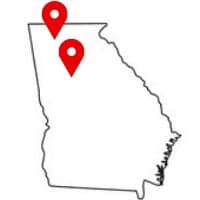 North Georgia
Dalton/Chatsworth, GA
5339 US-76, Chatsworth, GA 30705
Atlanta, GA
305 Brookhaven Ave #841, Atlanta, GA 30319
Callaway Outdoor's Service Area
Callaway Outdoor started with a single location in Chatsworth, GA.  After getting established in the Chatsworth and Dalton, GA areas, Drew and the team at Callaway opened their next location in Cleveland, TN to better serve the Cleveland and Chatanooga, TN area more efficiently.  Now with a handle on how to successfully expand, Callaway Outdoor is very pleased to announce the opening of their newest location in Atlanta, GA which serves the Atlanta suburbs of Acworth, Kennesaw, Marietta, Buck Head, and nearby.
Meet Drew Callaway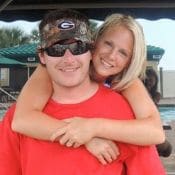 Callaway Outdoor is a full-service lawn and landscape company servicing clients up and down I-75 from Chattanooga, TN to the Northwest Atlanta suburbs with a straightforward and unique design, build and maintain philosophy. We believe in having one landscape designer handle the job from its conception on paper, to the completion on your property. By doing this you are able to communicate and work with a single individual, where you can share your thoughts and ideas with to bring your dream landscape to life with zero stress from dealing with multiple individuals and eliminating this risk for error.
Callaway Outdoor is a group of highly skilled landscaping and lawn care professionals whose passion is surpassing our clients' goals for their yard all while staying within budget and completing the project on time. We are fully insured, carry workman's comp, and licensed in Georgia and Tennessee.

True Professionals
We are a landscaping company specializing in residential & commercial lawn & landscape projects.

Licensed & Insured
We are fully licensed and insured including worker's comp. Docs sent upon request.

Dependable Service
We take pride in the work we do. Each project is finished on time & within the discussed budget.

Scheduled Service
We are there on the day we say we will be there & we guarantee it. Reliability is a top priority.

Free Consultations
We offer free consultations for our services & will provide you with a no-obligation quote for your consideration.

Trustworthy
With 30 years plus experience & literally 1,000's of landscapes installed. You are in good hands.
Landscaping Northwest Georgia and Southeast Tennessee
Check out this video of some of our most recent projects in 2019.  We have more videos of our lawn and landscape services.  You are in good hands with Professional Landscaper Drew Callaway and Callaway Outdoor.  Watch more of our lawn and landscape videos.
Quality Lawn and Landscape Services Since 1999
Callaway Outdoor has been growing ever since we cut our first lawn way back in 1999.  We cannot believe how fast the years have passed and cannot thank each and every one of our clients for helping us get to where we are today.
We provide our lawn and landscape services to people just like you!  How can we possibly know this?  Because we have worked with clients ranging from 1st time home buyers to estate owners, small local business to large national chains, and even the local municipalities such as the Chatsworth City Hall and Police department have hired us to perform their landscaping services.
Every picture and video you will find on our site are displaying work performed by Callaway Outdoor over the 20 years we have been in business.  We hope you are as impressed as the clients we performed the service for.  And by all means, if you would like to hire us, we are ready to provide you with the same level of customer service and workmanship they received.
All Estimates Are Free of Charge*
You have nothing to lose.
We would love the opportunity to discuss your plans to invest in your property.  If you do choose to have us perform your project, we will do everything we can to meet, and exceed, your expectations.
*Estimates are 100% Free - Landscape Designs Services are a paid service  we offer. 
Why
choose

Callaway Outdoors

?
Professional
From start to finish, each and every job.  And it all starts with your initial call, text, or email to us and doesn't stop until you are our next raving client.
Licensed
We are properly set up as an official business entity that proudly pays our taxes, contributes to the community, and employs hard working people.
Insured
For your protection and peace of mind, we carry comprehensive commercial insurance policies in case an accident does occur.