Concrete Contractor
We are an experienced concrete contractor. We design and install stamped concrete and overlays. Ask us about spray texture, concrete knockdown finishes, and acid-stained concrete as well. We make concrete beautiful!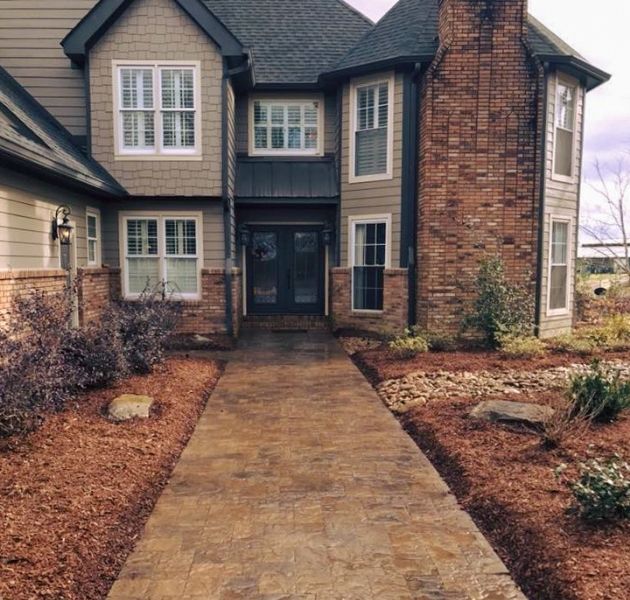 Stamped Concrete
Callaway Outdoor offers a variety of different stamped concrete patterns to make your patio, pool deck, or driveway go from dreary to beautiful.
This process starts with fresh concrete. After the concrete has been poured then we take stamps with the design that was selected and press it into the concrete.
We can turn that wet gray concrete patio or concrete driveway into a visual thing of beauty by choosing from a variety of concrete colors & concrete textures and patterns.
Let us show you what a professional concrete contractor can do for you!!
The Future Of Concrete Is Here
Today's concrete is all about adding color and design for a high-end look at a budget price.
So if you are considering a stamped concrete patio, concrete driveway, or decorative concrete pool deck for your outdoor living, give us a call and one of our experienced, friendly designers will work with you along the way to completion.
Decorative concrete can be as realistic as natural slate, flagstone, brick, natural stone, or wood.
Stamped concrete can take the place of plain concrete for your concrete pool deck, driveway, patio, and/or sidewalks.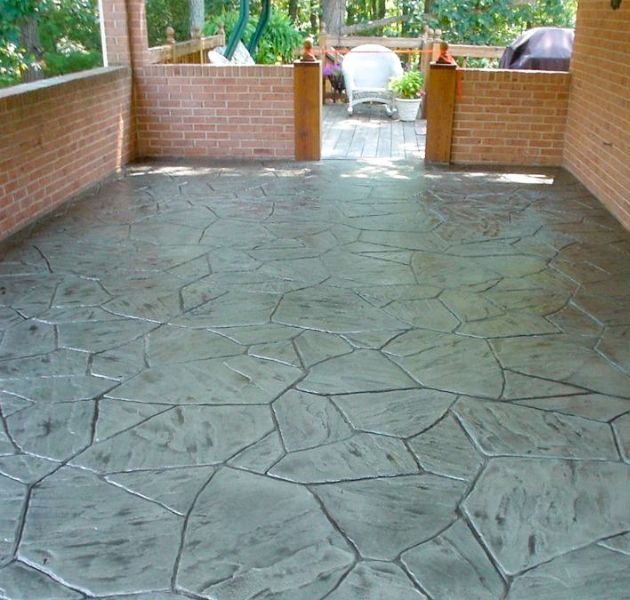 Schedule Your Concrete Consultation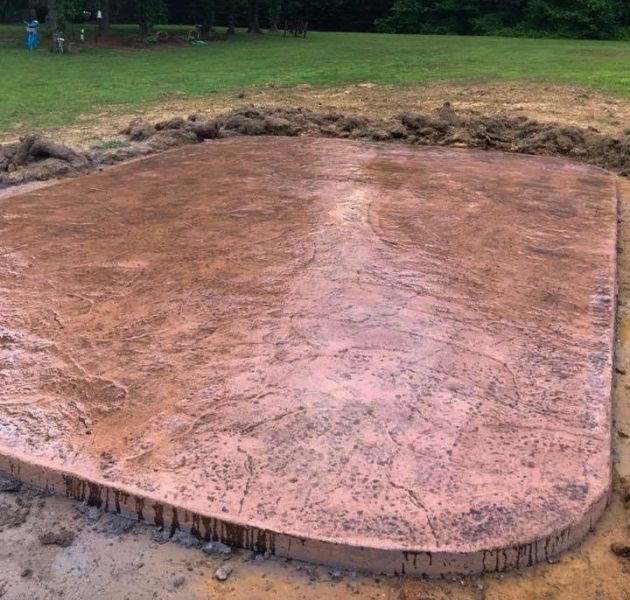 Stamped Concrete Overlays
Stamped overlays are applied 1/4-3/8 of an inch thickness over existing stable concrete surfaces.
Stamped overlays can be stamped, colored, scored & textured to look like natural stone, slate, granite, and more. This can be done without the expense of removing your existing concrete.
We can turn ordinary concrete into a work of art!
Available in almost every color and the designs are limited to whatever your imagination can dream up.
Stamped Overlays are non-skid, low maintenance, and have incredible surface strength qualities.
We offer other hardscape solutions too!!
Spray Texture/Knockdown Finish
A spray texture (knockdown finish) on concrete is not dissimilar to the knockdown finishes common on drywall. It involves a cement-based material that is dispensed by a hopper gun, applied with a spatter brush, or in some cases screeded, troweled, and textured with rollers or stamping tools.
The textured material is "knocked down" with a trowel shortly after application, when the material is partially but not totally dry, to level the high points.
This produces a more uniform, less-rough surface that is comfortable to the barefoot while providing resistance to slip. Using the knockdown method to apply an overlay gives visual appeal to otherwise gray or aged concrete by adding color and texture.
This finish makes the concrete's surface cooler on hot summer days!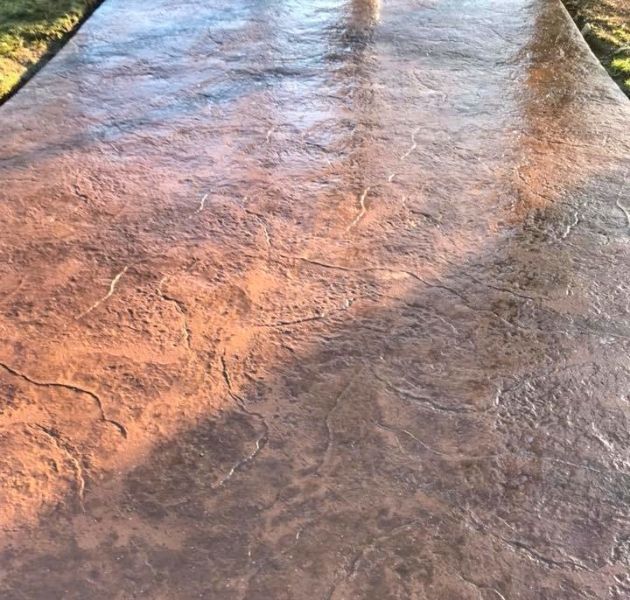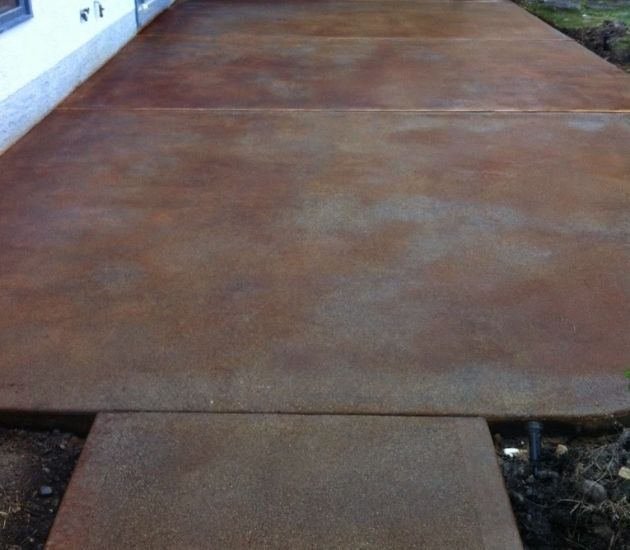 Acid Stained Concrete
Staining concrete creates a luxurious richness that can't be achieved by any other coloring medium.
Rather than produce a solid, opaque effect like paint, stains permeate the concrete to infuse it with luminous, translucent tones that vary depending on the surface they are applied to and the application techniques used. The results can mimic everything from polished marble to tanned leather to natural stone or even stained wood.
Concrete stain can be applied to new or old and plain or integrally colored concrete. Stains are especially effective for revitalizing dull, lackluster surfaces because they penetrate the concrete surface.
Most stains have excellent UV stability and wear resistance, permitting their use with interior or exterior concrete. Applications range from walkways and patios to basement or garage floors and kitchen countertops.
Stain can also be applied to vertical concrete surfaces such as walls or fireplace surrounds.
Call (706) 280-9374 For Decorative Concrete