Landscape Maintenance Services
Protect your investment in your home and landscape by having Callaway Outdoor perform your landscape maintenance all season long. We offer mulching, pruning, weeding, and more!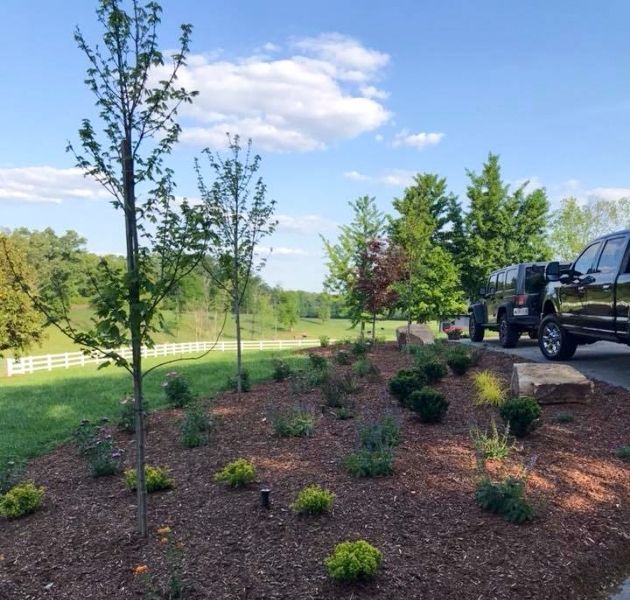 We Install Mulch, Pine Straw, & Landscape Rock
Mulch is a common material used to decorate landscape beds, but you do have alternative options with Callaway Outdoor. As you probably well know, pine straw is another very popular option in the south.
We install mulch, pine straw, and all types of decorative rock to meet our clients' desires. The options for mulch alone are pretty extensive. They make dyed mulch such as red or black, lots of natural non-dyed options too, and even insect resistant mulches such as cedar or cypress if insects are an issue on your property.
We are huge fans of pine straw. It is really just a preference at the end of the day, but we do recommend using pine straw under pine trees as it is almost always a losing battle if you try to install mulch under them!
And remember, we can upgrade your landscape too.  Want to add lights? speakers?…Call us!!
Professional Shrub Maintenance
Most plants do require some level of care to keep them healthy and growing properly.
Pruning of some sort is the most common need of plants. We are very familiar with the plants in the Northwest Georgia and Southeast Tennessee area and know exactly how to care for them properly.
Roses, for example, we prune by hand. We have seen other companies taking a hedge trimmer to some beautiful roses and we can only cringe.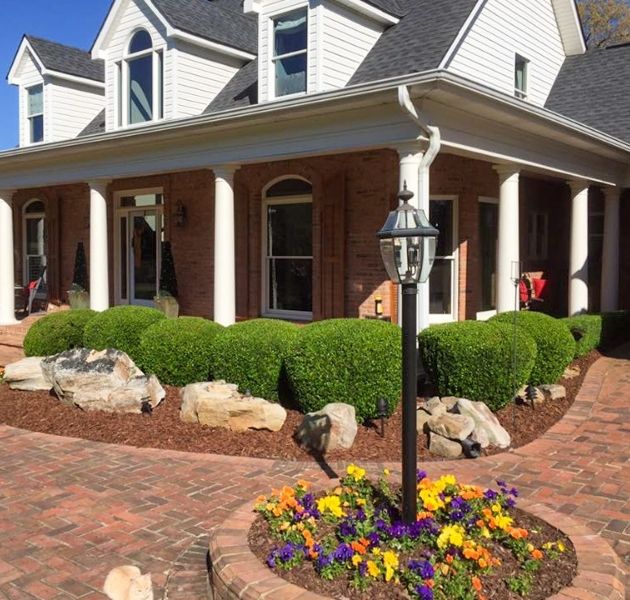 We Maintain All Types Of Plant Material
Yes…We can prune that!
We can prune shrubs and bushes, trees, ornamental grasses, and perennials. Our well-trained staff knows how and when to prune your plants to ensure no damage is done.
Big shrubs, small shrubs, we prune all shrubs. And we don't stop at pruning shrubs alone. We also prune hedges and small trees or low-hanging branches on larger trees.
Ornamental grasses and perennials will typically need to be cut back at some point during their growth cycle to allow the next growth spurt to come through.
Everything we prune, we do it by the book!
After every plant is properly pruned on your property we collect and remove the clippings.
Schedule Your Landscape Maintenance Service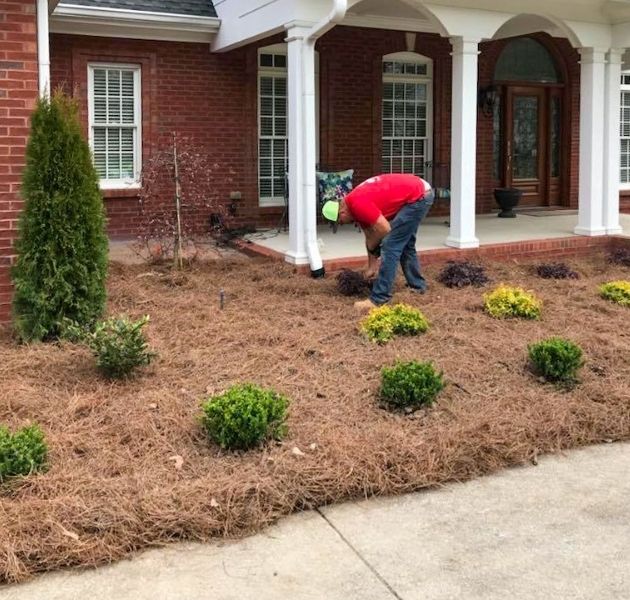 When is the best time to install mulch?
Honestly, when to mulch is more of a personal preference than anything.  The main purpose of mulch is to make your flower beds look good and well maintained.
When you're ready, we'll deliver and install whatever material you would like to go with – mulch, pine straw, or decorative rock.
We mulch brand new beds, and we also refresh landscape beds with a fresh layer of mulch too. We can even create a new bed, install plants, and then mulch it if you would like!
Mulch is mainly for aesthetic purposes although it does also come with a couple of beneficial attributes. The same goes for pine straw and decorative rock. All of them will help retain moisture in the soil and suppress weeds.
We Maintain Some Of The Nicest Landscapes in Georgia and Tennessee
Callaway Outdoor proudly serves any resident or business in need of our landscape maintenance.  We even find bringing an extremely neglected landscape back to life is very rewarding.
But, on the other side of the spectrum, caring for landscapes that the owners have put time and money into is a blast!
If you have a professionally landscaped property we would be honored to be in charge of keeping it that way!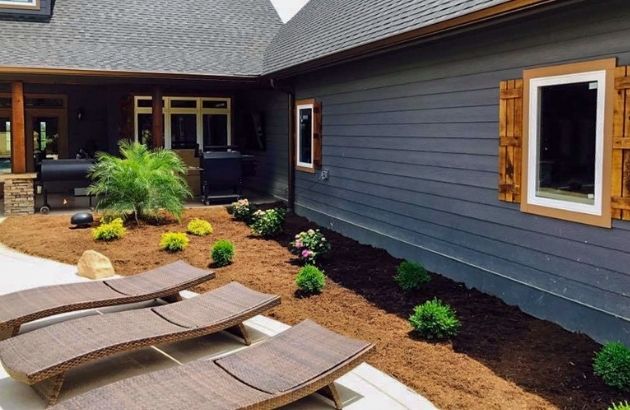 Call (706) 280-9374 For Landscape Maintenance