Seasonal Yard Care
When the seasons change it creates a lot of to-dos in the lawn and landscape.  Whether Spring has sprung, or Fall has fallen, we have the seasonal yard care package for you!
Our lawn care/lawn maintenance services are limited to Whitfield County and Murray County, GA.  We are primarily a design/build landscape contractor company.  Thanks for understanding.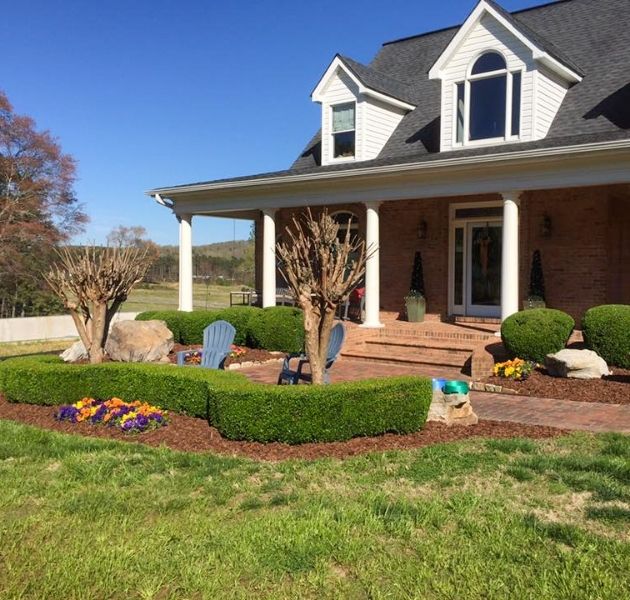 Spring Lawn Maintenance Services
In the springtime, our cleanup services often include collecting and removing and remaining leaves and debris from the lawn, landscape, and paved surfaces.
We pull winter annual weeds from landscape beds and edge your turf.
If your plants need to be pruned or you would like mulch installed, we can include this with our spring service.
Would you like a pop of color in your landscaping?  We can also install spring annuals at this time!
Fall Yard Cleanups
Our fall lawn maintenance service is much like our spring lawn care service, there is usually just a whole lot more leaves to collect and remove!
The goal of our fall services is to prepare your lawn and landscape for the winter months.  We don't want disease or insects to be introduced to your lawn or landscape from having leaves and other yard waste disintegrating all winter long.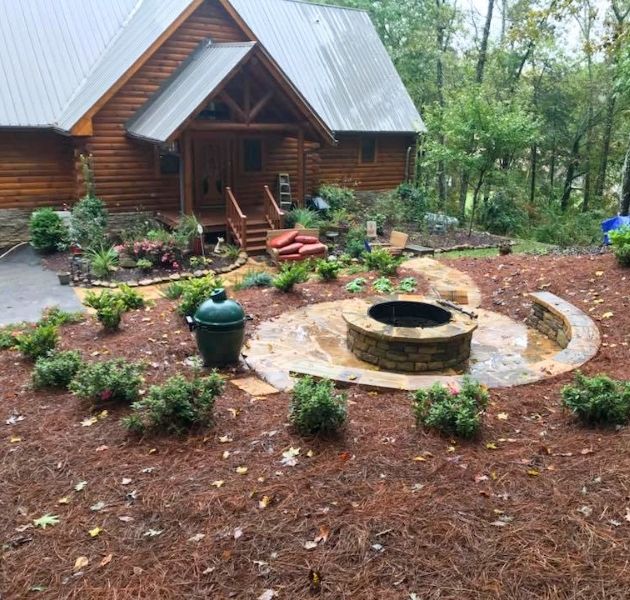 Schedule Your Lawn Cleanup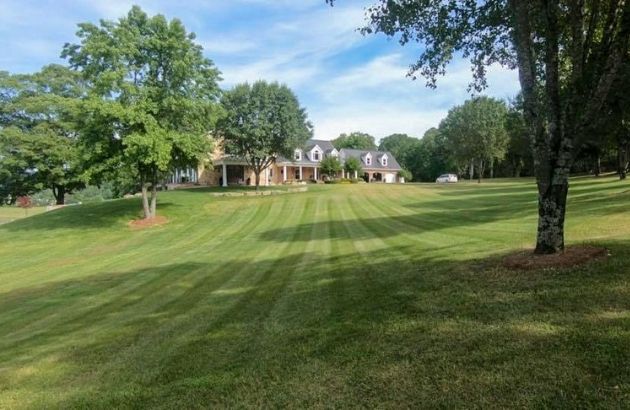 Leaf Removal
The leaves are so beautiful in the fall right up until the point they start piling up in your landscape beds and smothering the grass in your lawn!
We have numerous ways we can perform a leaf removal service. The characteristics of your lawn and the number of leaves will determine the approach we take when removing leaves from your lawn.
If you only have a small number of leaves, we could possibly just mulch them up using special blades on our lawn mowers. We will only do this if it will not damage your lawn. If you do have a large number of leaves, the debris left behind could possibly be as damaging as the leaves themselves before they were chopped up by our mowers.
Yard Waste Removal
For lawns or businesses with a large number of leaves and additional yard waste, we typically completely remove the debris from your property. We do this using a combination of leaf blowers, backpack blowers, rakes, tarps, and vacuums. In a nutshell, we will use our tools to move the leaves and yard waste into several piles on your property and then go around and collect them.
If you do happen to have a woodline or another place we can deposit the leaves, we can certainly do that too. This usually will reduce the cost of the service as we don't have to haul and dump the yard waste offsite.
Ongoing Care Throughout The Growing Season
Spring, summer, and right through fall, you can count on Callaway Outdoor to be there when you need our lawn and landscape services the most.
Heck, we don't go anywhere over the winter months, contact us for a cleanup during the winter months too!
Call us year-round if you need a hand in your lawn or landscape.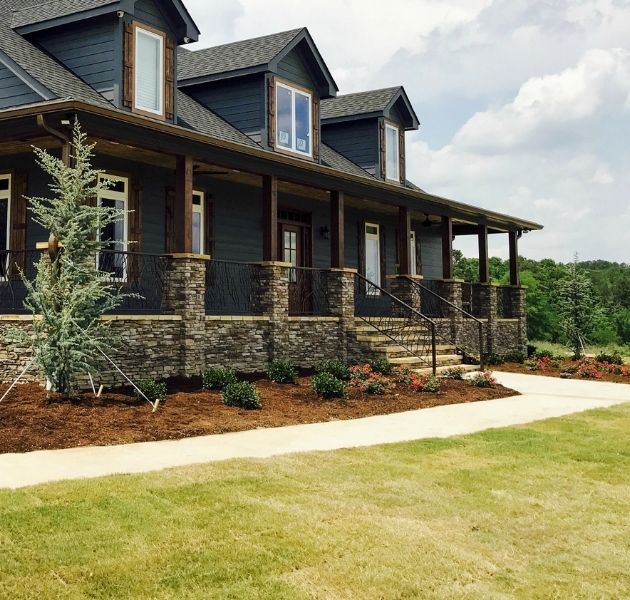 Call (706) 280-9374 For Yard Care