Retaining Walls By Callaway Outdoor
The improper construction of retaining walls can lead to an expensive project. Drew Callaway would love to consult with you regarding your new retaining wall to ensure you make a sound investment.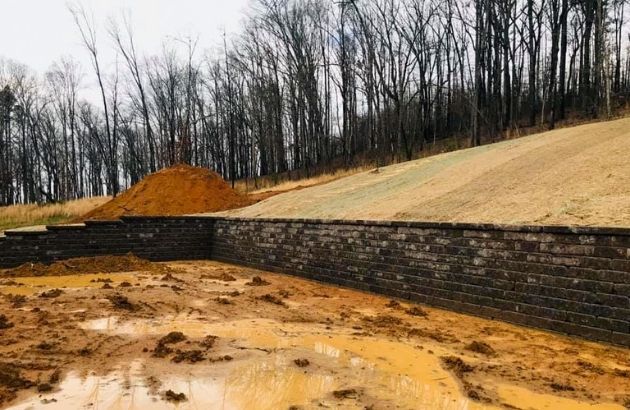 GA/TN Retaining Wall Contractors
Callaway Outdoor is certified by the GSWCC and is also a member of the Interlocking Concrete Pavement Institute.
We are a contractor you can trust to build you a wall that will last a lifetime.
No matter what material or the purpose of your retaining wall, we have already performed a similar job and learned all of the ins and outs to ensure your project is a huge success.
We Build Walls For All Purposes
The retaining wall pictured was installed by Callaway Outdoor along with the landscaping in the beds above and the irrigation system.
It doesn't matter to us if your wall needs to be 2 blocks tall or 30 blocks tall or 5 feet long or 150 feet long.
We also build retaining walls for structural and aesthetic purposes.
We design and build retaining walls of all sizes and sorts from fun to functional and on residential and commercial properties.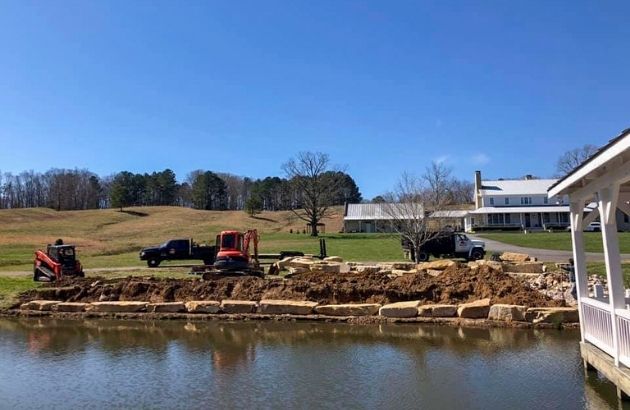 Schedule Your Retaining Wall Consultation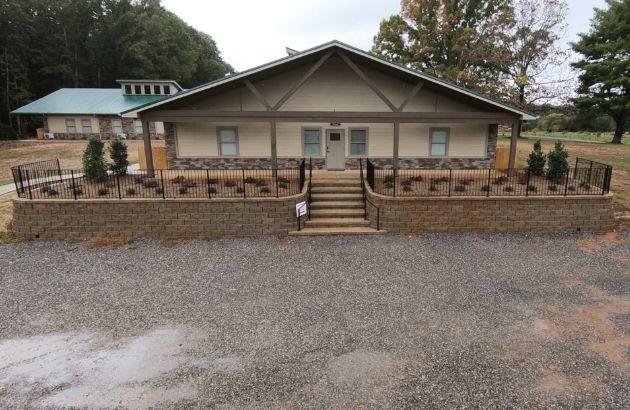 We Focus On Your Retaining Wall's Foundation
Proper retaining wall construction starts with creating a sound foundation. Callaway Outdoor has all of the equipment and experience needed to install a retaining wall properly.
We first excavate the foundation of the wall and ensure it is completely level by adding aggregate material.
Next, we compact the aggregate foundation to ensure solid footing.
If drainage is needed behind the wall, or geogrid is needed to reinforce the wall, we can incorporate it into the design of your retaining wall.
Every Block Is Placed With Care
Every block is placed with care and checked for level in every direction. Caps are cut to perfection to give it that really professional look once complete.
We do also work with natural rocks and other materials, not just manufactured blocks!  Often we incorporate pavers with retaining wall projects.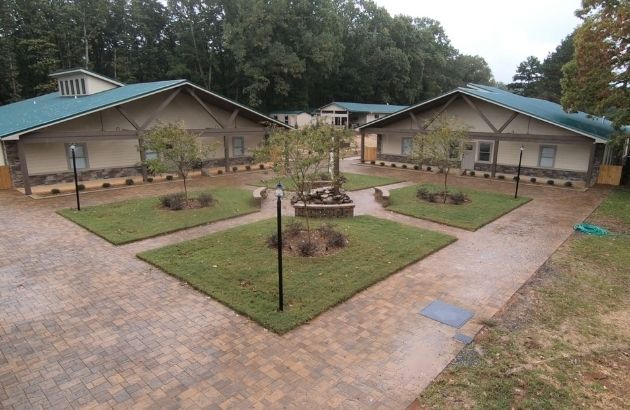 Call (706) 280-9374 For Retaining Walls