Sod Installation Service
If you have bare or thin areas in your lawn and you want these areas to become thick healthy turf like the rest of your lawn, sod installation is the answer!  We also install sod at new constructions.
Please note we do not offer aerating and overseeding service, just sod installation & artificial turf installation.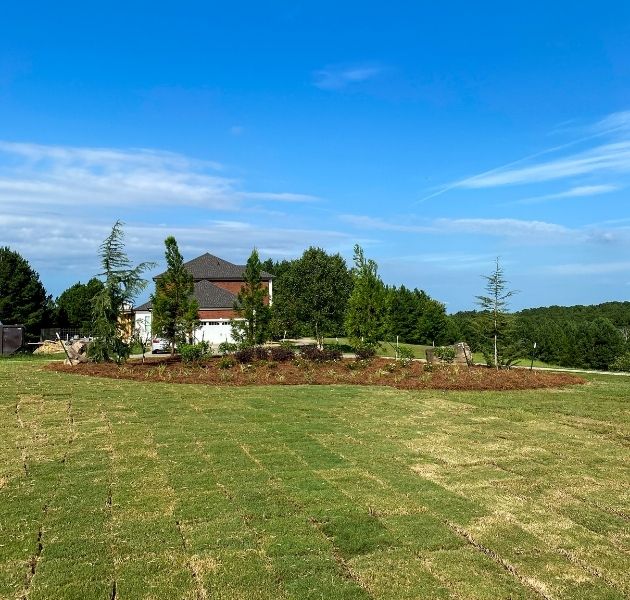 We Have Years Of Experience Installing Sod
There is definitely a right and wrong way to install sod and we would really like to save you the headache of hiring a contractor that may not have as much experience as we do.
We have relationships with several sod farms and know which ones to stay away from! We also know which ones have the best type of turf depending on which grass variety you would like to go with for your lawn.
Whether you go with us or another company, please understand that a large part of the success of this service depends on proper watering for weeks after the sod is installed. We can even provide the hoses and sprinklers for this purpose if needed.  (We can even install a sprinkler system if that is desired)
Sod = Instant Lawn
Our favorite part of performing sod installs from Atlanta, Georgia to the Chatanooga/Cleveland area of Tennessee is the instant gratification!
We arrive to a property without a lawn or a lawn in distress, and when we leave it is covered in freshly installed sod.
Of course, if you live in an area with horrible soil, or too much or too little sun, we can also install artificial turf.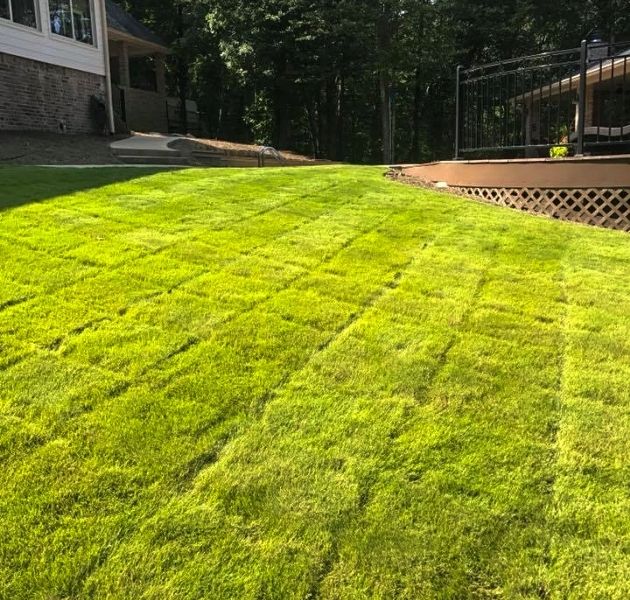 Schedule Your Sod Estimate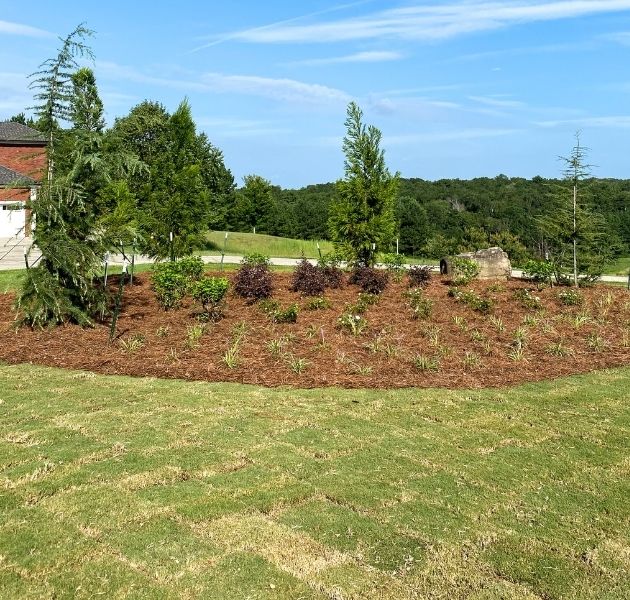 We Install Sod The Right Way
Before Callaway Outdoor lays the first piece of sod, we always properly prepare the soil to take the sod. This is a very important step as it is critical the roots from the sod can easily integrate with the soil it is being installed on.
We are very particular with exactly where we lay each piece of sod. We will not leave gaps and will use sod pins if needed to keep pieces in place as the sod roots in on hills and areas of that nature.
We roll the sod once installed to ensure there is great contact with the sod we just installed and the soil beneath. This is a step we see a lot of the new guys skipping and their customers pay the price when large sections of their new sod don't take!
Before we go we will even perform the first watering and provide you with instructions on how to properly water your sod as it acclimates to its new home.
Check Out This Before And After Picture Of A Sod Installation
Could you imagine leaving for work one morning with your lawn looking like the top half of the image above and having it look like the bottom half when you return home?  We do it every day!
If you are not in need of such a quick-fix, aerating and seeding may be another route worth considering to get the lawn you desire.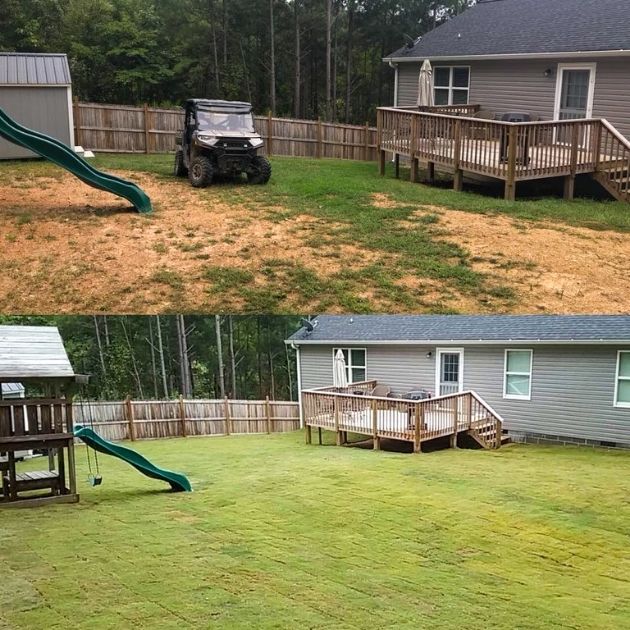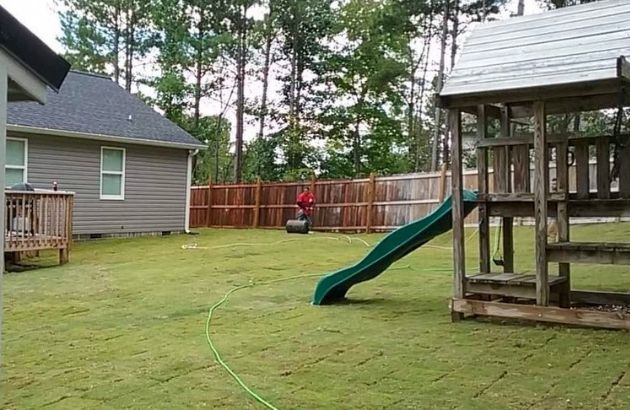 Rolling Sod
The Callaway Outdoor employee pictured above is 'rolling' the sod which ensures great contact between the newly laid sod and the original soil beneath.
This is the final step of a professional sod installation service.
Call (706) 280-9374 For Sod