Callaway Outdoor Atlanta, GA
Proudly serving the Buckhead, Marietta, Kennesaw, and Acworth, Georgia areaswith  quality lawn care and landscaping services.
Landscape Design Atlanta
Do you ever wonder who installs the incredible landscapes you see in magazines and on home and garden TV shows?  Callaway Outdoor does!  Work directly with the owner of Callaway Outdoor, Drew Callaway, and let's make your dream outdoors a reality starting today. 
Landscaping Marietta
We provide our landscape design and landscaping services to all of the Northwest suburbs of Atlanta, but we are especially popular with residents in Marietta.  Before you make your decision on who will design and install your new landscape, we encourage you to contact us and speak with Drew Callaway to at least get his thoughts and ideas.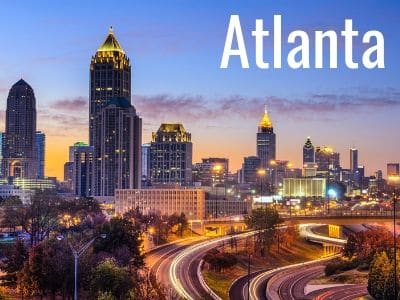 Atlanta, GA Location
From our Atlanta, GA location we serve Bartow, Cherokee, Cobb, Fulton, Paulding, Douglas, and Dekalb County Georgia.
Callaway Outdoor Serves North Atlanta Subrurbs
We acquired a new location in early 2019 to enable us to serve the NW Atlanta suburbs with the same level of quality service we have been providing out of our other locations since 1999.
Our Buckhead, GA location aims at providing middle to upper-class residential, estate owners, and commercial clients in Buckhead, Marietta, Kennesaw, and Acworth with a level of service you have never experienced before.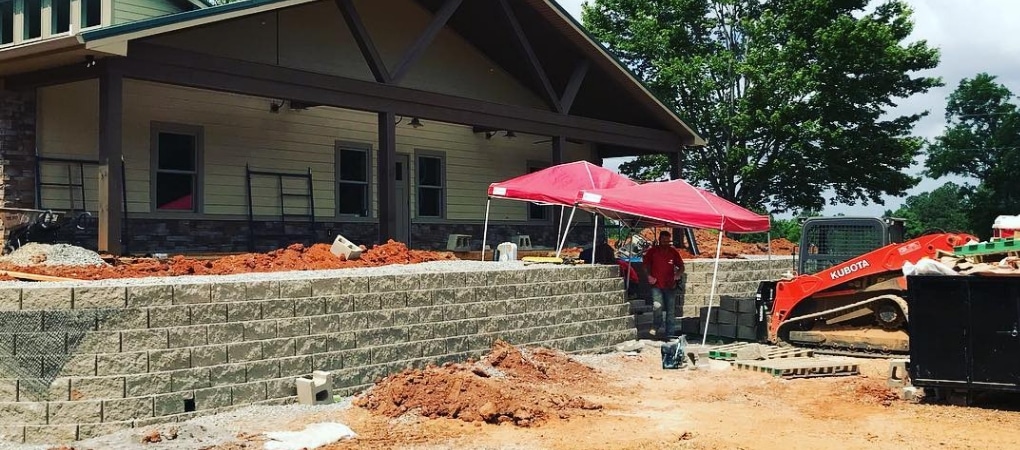 Landscape Services Near Marietta GA
With a focus on the Buckhead, Marietta, Kennesaw, and Acworth, GA areas, Callaway Outdoors is always expanding.  If your home or business is located nearby, please don't hesitate to inquire to see if we can provide your service.
Landscaping NW Atlanta
Specializing in high-end residential and commercial design/build projects.
We design and install some of the finest landscapes and outdoor living spaces in the Greater Atlanta area. And we also cater to commercial clients when in need of a full service provider who can execute the quote of work from start to finish without a hiccup.
A Landscape Company on a Mission
Our clients have been spreading the word about our landscaping services since we opened for business in 1999. The Northwest Atlanta suburbs is where the word-of-mouth trail has guided us!
We go over and beyond with every aspect of our service and you have never experienced attention to detail quite like we offer.
Short Landscape Design Preview
This video is nothing special in our opinion but we wanted to show you how realistic our designs are so you can get a better feel for what your new landscape will look like before a shovel hits the dirt!  We have many more videos with our landscape crews in action and drone footage.  Watch more of our landscape videos.
Request Your Quote
All it takes is a text, phone call, email, or form submission to get the ball rolling on your project.
Meet Drew Callaway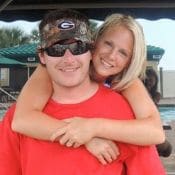 Callaway Outdoor is a full-service landscape company servicing Atlanta with a straightforward and unique design, build and maintain philosophy. We believe in having one landscape designer handle the job from its conception on paper, to the completion on your property. By doing this you are able to communicate and work with a single individual, where you can share your thoughts and ideas with to bring your dream landscape to life with zero stress from dealing with multiple individuals and eliminating this risk for error.
Callaway Outdoor is a group of highly skilled landscaping and lawn care professionals who passion is surpassing our clients' goals for their yard all while staying within budget and completing the project on time. We are fully insured, carry workman's comp, and licensed in Georgia and Tennessee.
Request Your Landscape Quote Near Atlanta: