Outdoor construction is something on a lot of homeowner's minds still as we begin to get 'back to normal' after COVID-19 turned the world upside down in 2020.  People are investing in their residential properties now more than ever before in history.  Pergolas building is a perfect example, but this craze also includes decks, pools, re-designing and updating landscapes, retaining walls and paver patios, and outdoor living spaces including kitchens.
If you're looking for a Pergola contractor that serves SE TN or NW GA, Drew Callaway with Callaway Outdoor would love to speak with you and offer his expert advice.
Pergolas Are Evolving
Not too long ago a pergola would often just be a simple wooden structure.
In 2021, pergolas are coming much more advanced.  Other types of materials are being introduced to the pergola's design such as blocks and pavers.  Pergolas now often have integrated lights and speakers with the potential to install a TV inside.  They are also growing in size!
Callaway Outdoor is a leading-edge pergola builder meaning we stay on top of the latest design trends.  Our team of talented landscapers and carpenters is the perfect combination to not only build the pergola of your dreams but also spruce up the landscape surrounding it.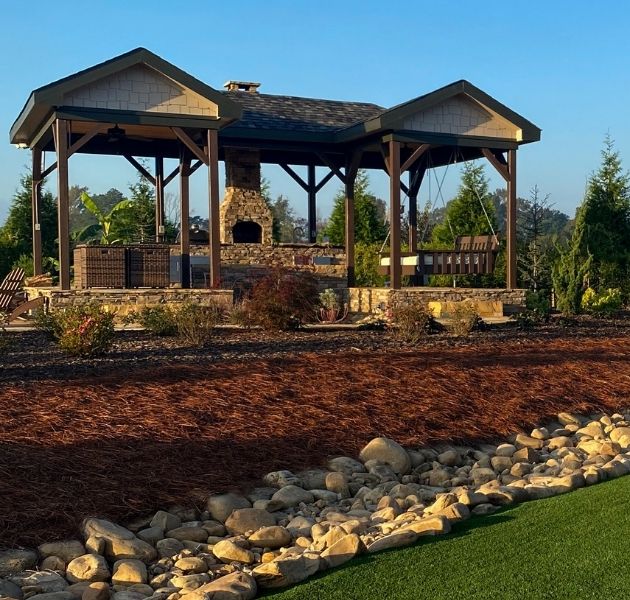 Pergolas Built To Last
It's always quality over quantity at Callaway Outdoor.  Our pergola building service is no exception.
Your project will begin with an in-person meeting with Drew Callaway, the head designer, and owner of Callaway Outdoor.  Drew will personally walk your property with you asking important questions to make sure the pergola they build for you fulfills all of your wants and needs.
Callaway Outdoor is going to pull permits and have the job inspected at each checkpoint along the way as the pergola build progresses.  Safety is always top of mind.  Before any work begins, underground utilities will be marked by the local utility company.  Callaway Outdoor always exceeds minimum specs.  If the size and height of your pergola called for posts to be buried 3′ deep, Callaway Outdoor is going to install them deeper than that.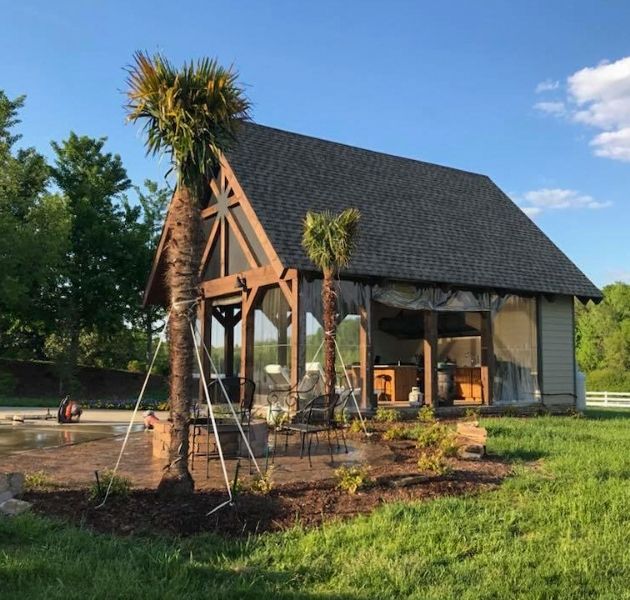 Let's Customize Your New Pergola!
What do you want to see incorporated into your new pergola?
Maybe you want a TV installed so you and your neighbors can gather and watch the game together.  You'll probably want lights and speakers installed as well to complete this outdoor experience and take it to the next level.  Callaway Outdoor can make it happen.
Are you not a fan of traditional shingles?
Let's talk about custom roofing options for your pergolas.  Shingles are cheap in comparison to some other roofing materials, but they can create that 1-off look you may be after with your pergola's design.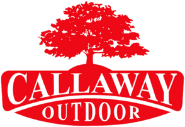 Are you ready to start your pergola project?
Callaway Outdoor is too!
Start your pergola project by calling Callaway Outdoor or requesting your consultation online today while you are here on our website.