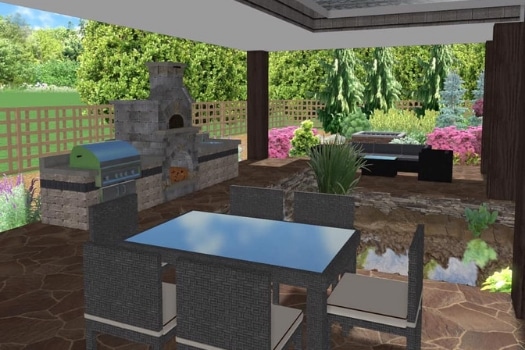 ingOutdoor Living Spaces
Get ready to get creative. We bring it all together with our outdoor living space projects. We elegantly construct a combination of wood, blocks, appliances, seating areas, water features, lighting, and plant material to exceed every desire.
Can you hear your landscape?  When Callaway Outdoors installs your backyard get-away you can certainly hear it if you want! Listen to the ambiance created by your new water feature or get ready to chow down as you hear the steaks sizzle on the grill.
Yes! We can even integrate speakers into your design so you can marinate in your favorite tunes as you admire your garden and more.
Paver and Walls for all Purposes. We build walls that don't just look pretty, but we also build walls that retain soil. They are called retaining walls for a reason after all! We can work with any type of material from any paver you can imagine, to all types of block. We also work with natural materials including slate, flagstone, travertine, stamped concrete, boulders, & more.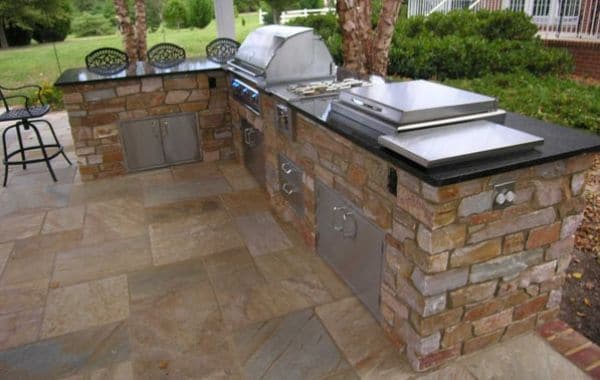 Picture Perfect Backyard
If you have seen it in a magazine…we may have built it. Seriously. We build the outdoor living spaces you see on TV and in magazines. Call us today and let's make your dreams come true.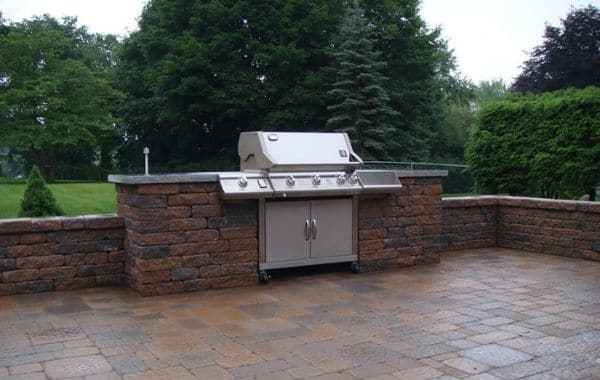 The gas grill incorporated into this seating wall surrounding this paver patio is a perfect example of a very simple outdoor cooking station we can design and build for you.
Outdoor Kitchen Contractor
Spice up your outdoor entertaining with our outdoor kitchens and grill enclosures.  Outdoor kitchens are rapidly becoming one of the most popular components of an outdoor living space in the North Georgia area. From basic grill islands and enclosures to elaborate gourmet kitchens constructed in all types of masonry (stone, brick, block) as well as the use of other masonry products like stucco and a variety of tiles, Travertine, and slate.
Outdoor kitchens, grill enclosures, and outdoor kitchen islands are a fantastic addition to your masonry, stone, brick hardscape, landscape, stonescape, and home improvement. View some of our outdoor kitchens and contact Callaway Outdoor to design and install your very own outdoor kitchen.
Extend Your Indoors Outdoors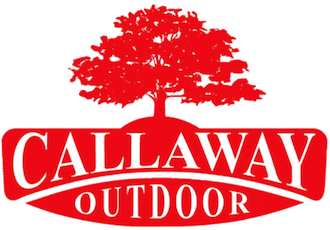 Specializing in high-end residential and commercial design/build projects.
While still offering all of the common lawn care services such as lawn mowing and lawn treatment programs and landscaping services such as mulching and pruning.
We do big jobs.
We do small jobs.
We do all jobs right the first time!
And we would love to make you our next satisfied customer.
Request Your Construction Quote: