Callaway Outdoor started off as a 1-man landscape operation in the late 1990s.
Drew Callaway started Callaway Outdoor because of his passion and natural ability to perform landscape services.  Over the years his company has grown and he's assembled a team of landscape professionals ready to show you the true potential your landscape has to offer!  Callaway Outdoor offers their landscaping services from the Chattanooga/Cleveland area of Tennessee all the way to the Northern Suburbs of Atlanta.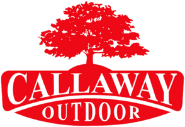 Big Time Landscape Projects From A Small, Local Landscape Company
As Drew's landscape company has grown, he made sure 1-thing did not change and that was making sure every client and every project got the attention they deserved.
You can have your landscape project performed by a small, local landscape company based in Chatsworth/Dalton, GA, and get exactly what you want!  Callaway Outdoor stays true to its core values to this day.  That includes truly paying attention to what each client wants from their landscape service to ensure every aspect of the job is performed in a workmanship manner.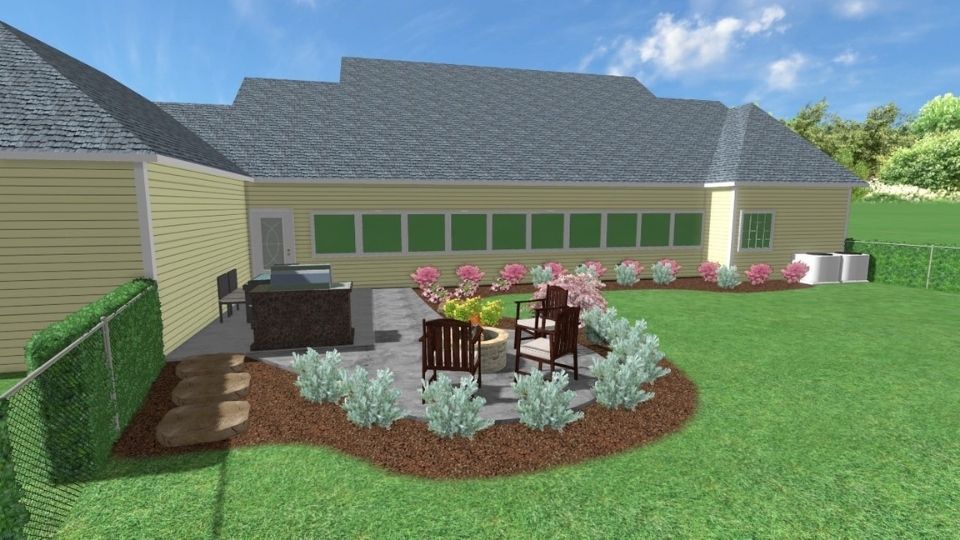 Landscape Maintenance to Landscape Design
If you're looking for landscaping in Dalton or nearby, Callaway Outdoor is truly a full-service landscape company.  Drew and his team can handle every aspect of your landscaping needs.  The only thing they really don't do is apply fertilizer and weed control to lawns.  Anything and everything else is right up their alley!
Mulch, Rock, & Pine Straw Installation
One of the most common recurring tasks in any landscape is the annual refreshing of mulch in the landscape beds.  Of course, mulch is not your only option.
Decorative rock and pine straw are mulch alternatives that can give your property a unique look and really make it pop when people are driving through your neighborhood.
Shrub Maintenance
The shrubbery sure does love our Southern climate!
Callaway Outdoor prunes a lot of shrubs including small trees and low-hanging branches.  Perennials and ornamental grasses can also be maintained on an as-needed basis.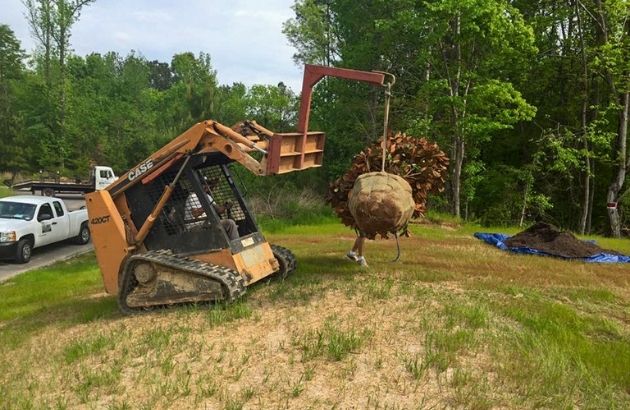 Landscape Design or Plant Installation
Callaway Outdoor can install a handful of plants such as trees, shrubs, and flowers if you don't need a complete landscape design.
If are you looking to design a landscape or re-design your existing landscape, Drew Callaway is the person you want to discuss it with!  Landscape designs can include materials and structures over and beyond plants and mulch.  They incorporate fountains, pergolas, lighting, and more into their landscape designs.
Paver Patios Including Flagstone Patios
Callaway Outdoor specializes in hardscapes.  Retaining walls and pavers are considered 'hardscape' projects under the landscaping umbrella.
Anything your mind can imagine is possible when it comes to hardscapes installed by Callaway Outdoor.  Send Drew some pictures of walls or pavers you found online and ask him to work up a quote for your hardscape needs.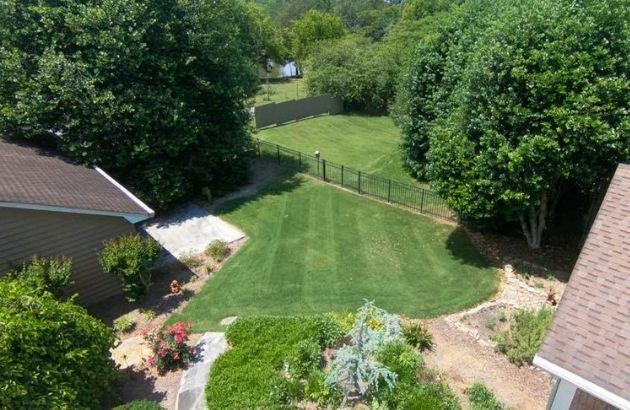 And We Still Mow Grass!
Along with all of the landscaping services we offer, we still cut grass!
Our lawn mowing service helps keep the crews busy between landscape projects and allows our customers to use 1 company for the majority, if not all, of their lawn and landscape needs.
We're ready to get to work on your lawn and landscape in the Chatsworth/Dalton, Georgia area.  Get started now by contacting Callaway Outdoor.